Disaster Alert! Danger Looms At Weija Tollbooth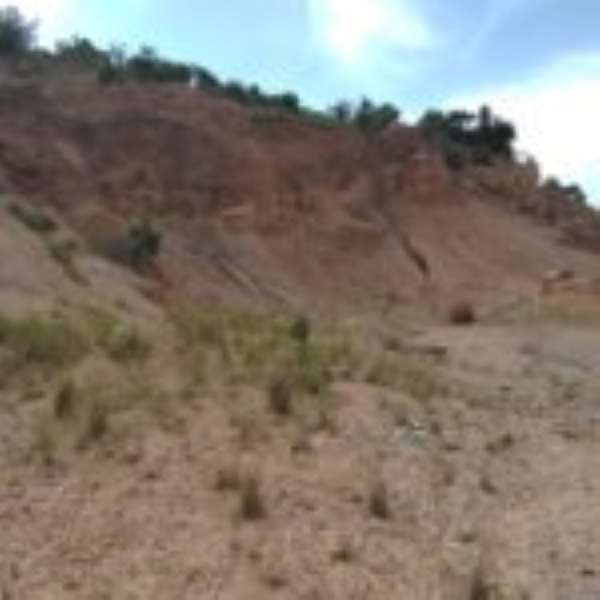 There is a looming danger of a landslide situation if authorities do not monitor activities at the Weija Toll Booth in Acrra.
It appears properties along the Western Corridor, including the Weija tollbooth and homes beneath the ridge that hosts Asamoah Gyan's Basilica, face an imminent landslide.
According to experts' projections, any heavy downpour could reduce the area to rubbles, with eventual washing of the clayey mount into homes. The devastation would affect flow of traffic as the Western Corridor would split into two.
Already, mud washed from the clayey hill constantly heaps onto the road at the Weija tollbooth area, thereby, creating undue traffic at the discomfort of motorists and other road users. The looming frightening situation, if not checked immediately, might be recorded as one of the deadliest and most destructive disasters in modern times.
The disaster assessment by Inter-Sectorial Division Network indicated that the erosion has created trenches as deep as 20-30 metres into the clayey hill, making it too weak to stand the advent of major heavy downpour.
The Inter-Sectorial Division Network is made of seven institutions namely, Mineral Commission, Forestry Commission, Ministry of Land and Natural Resources, Ghana Chamber of Mines, Environmental Protection Agency (EPA), Water Resource Commission and the Ga South Municipal Assembly.
Director of the Network, who also doubles as chairman of a Liaison for Mining Production Reserve Technical Group, Ing. Ranford Sekyi, led members of the group and the media to the disaster site today to ascertain the level of destruction by human activities.
He said all efforts to prevent individuals from winning stones and building in the area that has been declared as a buffer zone, had proven futile.