WordDigest: Awaiting God's Glory (8) Honor God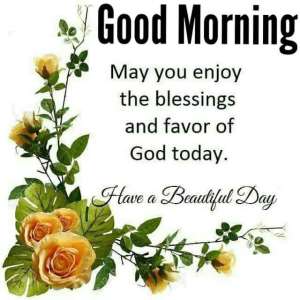 "Honor the Lord by giving him the first part of all your income, and he will fill your barns with wheat and barley and overflow your wine vats with the finest wines"
[Proverbs 3:9]
Living Bible
What are you honoring God with?
And does it come from a good heart?
There have been a lot of discussions on tithing in the kingdom of God.
Honoring God with a substance goes beyond tithing.
Tithing is a way of honoring God while awaiting for His glory in one's life. Tithing without grumbling brings results.
However, tithing is not the only means of honoring God.
The little things you do in the house of God and for mankind with a good heart are also means of seeking God's glory.
As you await God's glory, honor God with a substance from a good heart.
Remember in all things arise and let your God be God.
God bless you for sharing.
Prayer
Lord Jesus set my life in honor, Amen.
✍Rev EZ
Whatsapp me on
+233246646694 for daily message or
Follow me on https://m.facebook.com/TheWordDigest
Or connect me via
www.facebook.com/zorebenezer
#WordDigest