Kufuor leaves For Abuja Again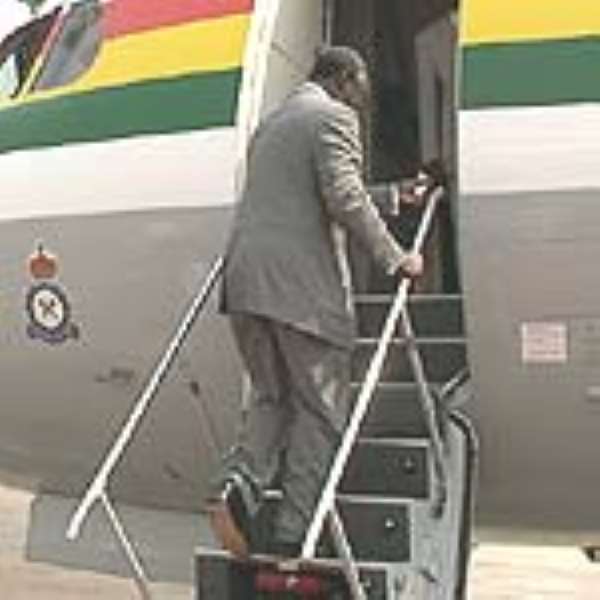 Accra, Nov. 11, - President John Agyekum Kufuor left Accra on Friday for Abuja, Nigeria to attend a Regional Conference of the African Union (AU) on the need of having a united African Continent.
Nana Addo Dankwa Akufo-Addo, Minister of Foreign Affairs, officials of the Presidency and the Ministry of Foreign Affairs accompanied him. Mr Kwabena Agyei Agyepong, Press Secretary to the President in a pre-departure interview told journalists that the Conference would discuss the steps that should be taken to realise the vision of the Founding Fathers of the AU, which was discussed at the last AU Summit in Sirte, Libya.
He said President Kufuor would chair the Conference, which was a prelude to the forthcoming AU Summit in January.
Other leaders expected to attend the Conference were President Abdoulaye Wade of Senegal, Prime Minister Meles Zinawe of Ethiopia and the host, President Olusegun Obasanjo of Nigeria.
President Kufuor would also deliver the 14th Annual Lectures of the Nigerian War College on the theme: "Global Security, A Shared Responsibility -Africa's Responsibility".
President Kufuor would return home on Sunday. Mr Ibrahim Omar, Dean of the Diplomatic Corps, was among those who saw him off.