Awarded An Alternative Nobel Prize: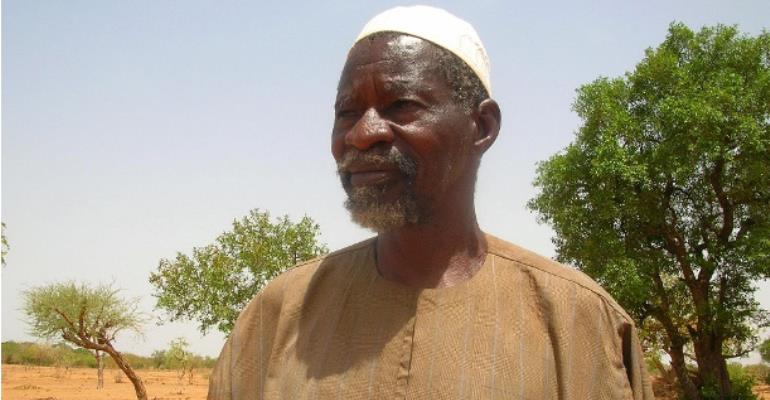 In Stockholm, seven activists have been awarded the Alternative Nobel Prize. With their energy, courage and creativity, they would have first overcome unsolvable problems.
Human rights and environmental activists were awarded the Alternative Nobel Prize in Stockholm on Friday evening. They share prize money of three million Swedish kroner (290,000 euros). Of the seven winners, only four could personally receive the Right Livelihood Award. The three human rights activists Abdullah al-Hamid, Mohammed Fahad al-Kahtani and Walid Abu al-Chair, who peacefully challenge their country's authoritarian system in Saudi Arabia, are all currently in prison.
Trees in the desert
In their place, attorney Yahya Assiri attended the ceremony at the Stockholm Vasa Museum. According to the manuscript, he said that the three activists are a great inspiration for others to stand up for human rights. "If Saudi Arabia is interested in real reform, as the regime claims, the courageous reformers in their homeland should be celebrated as heroes rather than spending years and years in prison," he said.
Yacouba Sawadogo, a farmer from Burkina Faso, and Australian agronomist Tony Rinaudo have been honored for their efforts to combat desertification in the Sahel region of Africa. Rinaudo reported how, as a little boy, he could not understand why almost every tree on a field had been felled. Now he has developed a method of using new trees from root systems hidden in the desert sands. The 75-year-old Sawadogo said, "All I own is a donkey and a wagon, my only wealth is the forest I planted."
Fight against abuse of power and corruption
The undeclared award went to Thelma Aldana of Guatemala and Iván Velásquez of Colombia, for their groundbreaking work in exposing abuse of power and persecuting corruption, it said. Aldana said in a speech manuscript that Guatemala was organized to enrich powerful actors, and that's what we started to fight. It has proven that public institutions can work for all citizens, not just those who are protected and supported by powerful politicians. Velásquez described corruption as a crime against humanity and human dignity.
The Director of the Right Livelihood Award Foundation, Ole von Uexküll, emphasized that the foundation accompanies the winners throughout their lives and at the same time supports their work. With their energy, courage and creativity, they would have first overcome unsolvable problems. The Right Livelihood Award was founded in 1980 and is funded by private donations.
Francis Tawiah (Duisburg - Germany)