Migrant critically injured jumping from Paris court balcony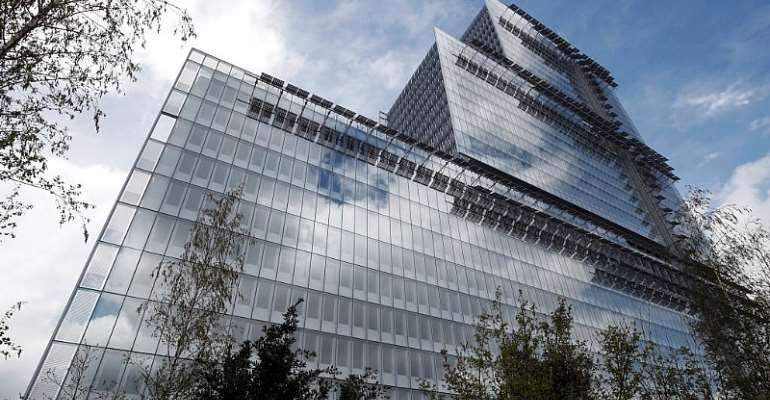 An illegal migrant has been seriously injured after jumping from the fourth floor of the new Paris courthouse, where he was attempting to obtain legal status.
At 10:45 on Friday morning passers-by were stunned to see a man "from an African country" dangling from the fourth floor of the courthouse in the north of Paris.
Several policemen tried for several minutes to prevent the man from jumping off a balcony by holding onto his arm. But the man broke free of their grip by kicking with his legs.
Onlookers below laid blankets and other soft objects down in anticipation of his fall. But a lamp post broke the man's fall as he descended past the cafeteria window.
He was rushed to hospital with multiple fractures, which are not thought to be life-threatening. Several witnesses are being treated for shock.
Court safety
A judicial source told AFP that an investigation has been ordered into the safety of the building. The Paris courthouse moved into the new premises in the northern Clichy area in April. Designed by the renowned Italian architect, Renzo Piano, who also designed the Centre Georges Pompidou in Paris, the building has several balconies similar to the one scaled by the man who attempted suicide.
The configuration of the public part of the building, made up of passageways opening onto a large central six-storey atrium, has already been criticised by magistrates and lawyers who pointed out the risks of suicide.