Encouraging Children To Read Is The Task Of The Whole Society - Tirso A.S. Dos Santos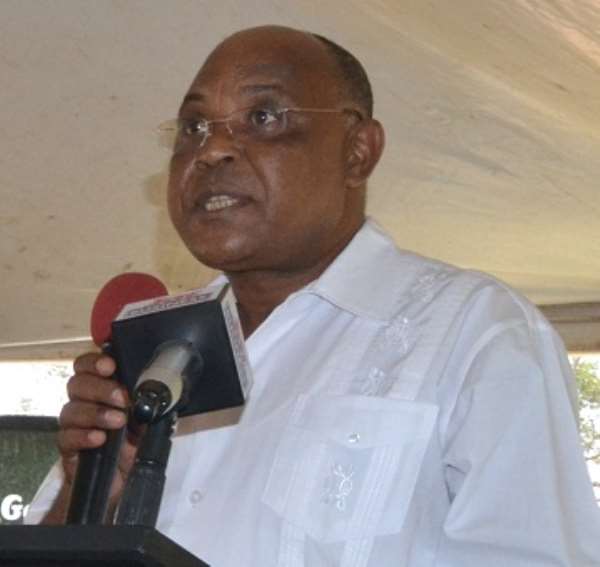 Tirso A.S. Dos Santos
According Tirso A.S. Dos Santos, UNESCO Representative, Ghana, the task of encouraging children to read should be a responsibility of the whole society. He gave this advice in a documentary produced by the Ghana Book Development Council (GBDC).
The documentary forms part of GBDC's campaign, dubbed "Learn to read; read to learn" which has been initiated to create and increase awareness of the numerous benefits of reading, particularly to children. The documentary comprises prominent personalities and role models who still make time to read in spite of their busy schedule.
Mr. Dos Santos said, "I'm sitting here to read, because it's in reading that they will develop their minds, that they will learn new things. But this task of encouraging children to read should not only be my task, it should be the task of the whole society." Mr. Dos Santos called on teachers to let children in their class read more books in addition to the prescribed books assigned to them. He also urged parents to encourage children and also read books to them. Mr. Dos Santos read the book, Escape from Paradise.
The Ghana Book Development Council (GBDC) is an Agency under the Ministry of Education mandated to oversee the development, regulation and effective planning of the Book Industry in Ghana. One of the functions of the GBDC is to ensure the establishment of suitable machinery for the promotion of reading among all age groups, particularly among children. To promote reading among school children and also promote indigenous books, the GBDC periodically organises Book Fairs and Reading Festivals as well as forms Reading and Creative-Writing Clubs at Basic and Senior High Schools.