Female opposition leader named Ethiopia poll chief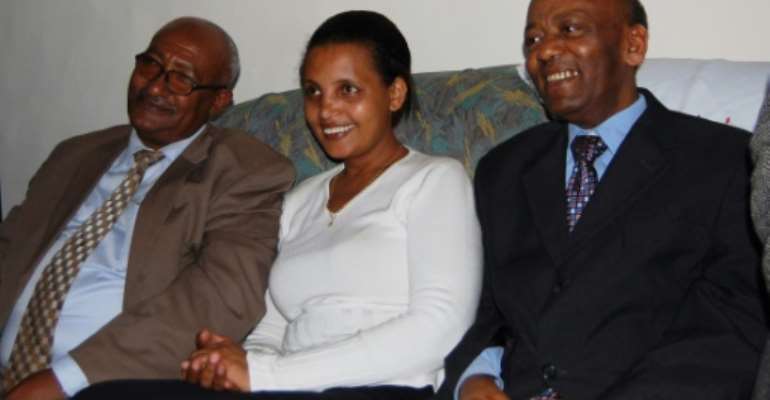 Ethiopia's former opposition leader Birtukan Mideksa, who recently returned from exile, was on Thursday named as head of the country's election body ahead of the 2020 polls.
Birtukan's appointment makes her the latest woman to be appointed to a high-profile role and the most senior opposition figure to be picked by Prime Minister Abiy Ahmed who is pushing through rapid reforms.
As head of the National Electoral Board of Ethiopia, Birtukan will preside over a ballot that Abiy has promised will be free, fair and democratic.
The ruling Ethiopian People's Revolutionary Democratic Front (EPRDF) coalition and its allies won every parliamentary seat in the 2015 poll.
Birtukan rose to prominence in the wake of the disputed elections of 2005 which sparked protests that were brutally suppressed by soldiers, leaving 193 dead.
She was jailed in the aftermath of the protests and spent time in and out of prison before fleeing into self-imposed exile in the United States in 2010.
Birtukan returned to Ethiopia earlier this month as Abiy's promise of reforms bore fruit with dissidents released from jail, a peace deal with long-time foe Eritrea, the return home of armed opposition groups and the gradual loosening of the military's grip on the country.
"My new job, in some sense, is similar to being a judge," Birtukan said after her appointment, explaining that her role would involve solving disputes and applying the law.
"I have a big responsibility in front of me, I believe I can competently perform this responsibility and make changes that benefit all while helping build an accountable and democratic system," she added.
Under Abiy, Ethiopia has in recent weeks got a 50 percent female cabinet, with women also serving as president -- a ceremonial post -- and head of the Supreme Court.