United Cadres Front of Ghana Congratulates Newly Elected National Executive Committee Of The NDC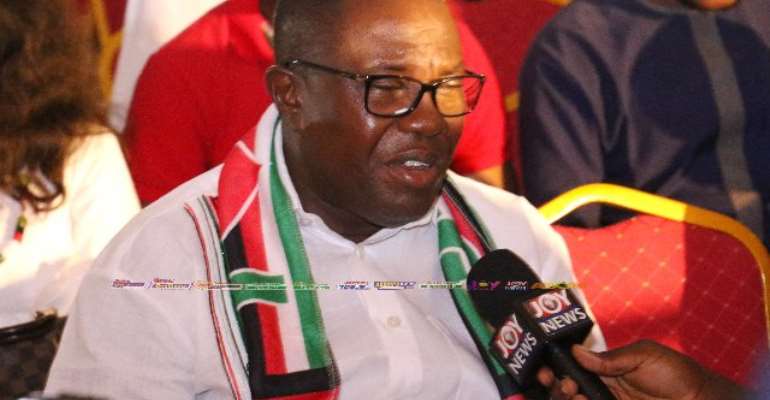 The leadership and members of the United Cadres Front of Ghana congratulate the National Democratic Congress for conducting a successful 9th National Delegates Congress held at the Fantasy Dome, Trade Fair Centre, La-Accra on Saturday, 17th November, 2018.
With over 9,000 Delegates and 3,000 Observers participating in an expanded electoral college of that magnitude, we anticipated the occurrence of some challenges. The good news is that the Delegates were resilient and braved all odds to ensure that candidates of their preferred choices were elected.
From observation, we wish to state that, the pattern of Congresses whereby there is less time for interrogation and discussion on pertinent party and national issues, but more time for campaigning to elect NEC members should cease. In fact, any plans for the election of Party Officers from the Branch to the National levels before a truly NATIONAL CONGRESS is organized is welcome.
We, as a group, are much aware of the need to win the 2020 General Elections. By the election of experienced personalities, blended with those with youthful exuberance, we believe with commitment, dedication and collective will to perform, and backed with adequate logistics and entire party support, the VICTORY of 2020 General Elections can and will be there for the grabbing.
We must restate the painful rejection by the National Executive Committee of the UCF-Ghana as an integral part of the party's Constitution. That notwithstanding, we hope the new leadership of the party would recognize the important role cadres could play as a collective, not only in winning the 2020 elections, but also towards the nurturing of both new party-entrants and the youth with the ideals of probity, accountability, transparency, patriotism and social justice that are the pillars upon which the NDC was founded and must still stand on such philosophies.
We pledge our unflinching support to the Comrade Ofosu Ampofo-led administration and sincerely wish them well.
COMRADE SHINE GAVEH
CHAIRMAN, IMC OF UCF OF Ghana
(0277122442)
14TH NOVEMBER, 2018