Paris mayor's conference overshadowed by local tax cuts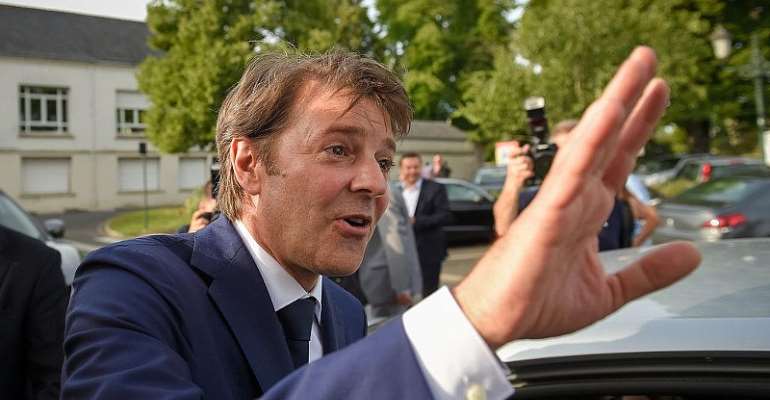 Mayors from across France are meeting in Paris for their annual conference that is over shadowed by local tax cuts and the absence of President Emmanuel Macron.
Over ten thousand mayors are meeting at Port de Versailles in the south of Paris conference centre until Thursday. Two major issues are dominating the conference: the cut in local taxes, and local service delivery.
President Emmanuel Macron will not be addressing the congress despite promising to do so last year. 
Macron has instead invited a delegation of mayors to a meeting at the Elysée Palace on Wednesday.
He also wrote to all 15,000 mayors late last year asking them to find new ways to generate income for local authorities.
The major talking point of the 101st mayors' congress is the growing division between local authorities and central government. The delegation of mayors due to meet Macron tomorrow are intent on addressing this divide.
"What matters is that we discuss and we can negotiate," said François Baroin, president of the Association of Mayors of France , who is among the mayors meeting with Macron on Wednesday.
Local tax cuts
Macron's decision to cut local taxes for people on low incomes is set to severely impact the spending power of local authorities that administer everything from rubbish collection to sport halls.
Low earners are set to see an 80 percent reduction in local taxes between now and 2020. Mayors are calling on the central government to come up with a contingency plan for the impact tax cuts will have on their income generation.
Mayors at the congress have spent most of Tuesday finalising a list of demands to put to President Macron during Wednesday's meeting at the Elysée Palace.
Local funding problems
Another area of concern is how to provide better services for people in rural areas. Macron's gouvernement has cut spending for hospitals and roads. In his letter to mayors last year, he called them to new ways to generate income to fill this shortfall.
This as thousands of people across the country demonstrated against rising fueling prices that are especially impacting people in rural areas.
The worry is that unless mayors are able to make up for a loss of revenue from the central government, they will lose the support of voters in municipals elections set for 2020.