Russia clashes with France at UN over CAR peace moves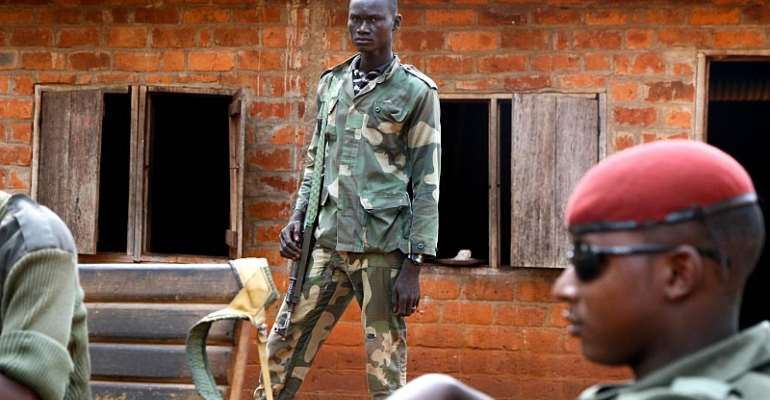 Russia and France have clashed at the United Nations over different peace initiatives in the Central African Republic (CAR).
Russian deputy UN ambassador Dmitry Polyanskiy on Thursday called on France to put aside its "parochial national interests" and recognise Moscow's peace efforts in the wartorn country .
The warning comes as negotiations continue on a contentious UN Security Council resolution drafted by France, which wants an African Union-led initiative as "the only framework" for a solution.
But Russia has started its own peace initiative, organising a meeting of armed factions in Khartoum in August.
Russia has also trained troops and demanded that the UN mission, Minusca, support these forces.
UN efforts so far have failed to yield meaningful results, according to the secretary general of the Norwegian Refugee Council, Jan Egeland, who has warned that the CAR at risk of sliding into a full-scale war.
"All the international actors that want to be present in the Central African Republic, they should be present in the best interests of the people in the Central African Republic not to load up their pockets with an amount of money or to fight over influence in the country," Hajer Naili, a roving regional communications adviser with the Norwegian Refugee Council, told RFI.
The US also objected to parts of the French resolution, which proposed that Minusca provide support for freshly trained government forces deployed across the country.
But agreement was reached after an amendment specifying that no extra costs would be incurred was made.
"We need to reset the button in the Central African Republic," Naili commented. "And international actors that have been involved so far in the Central African Republic, including Russia and regional actors, they should have a frank conversation. We cannot keep using the old recipes if they did not bring any positive results.
"You have right now 1.2 million people that have been displaced. How long will this continue?"