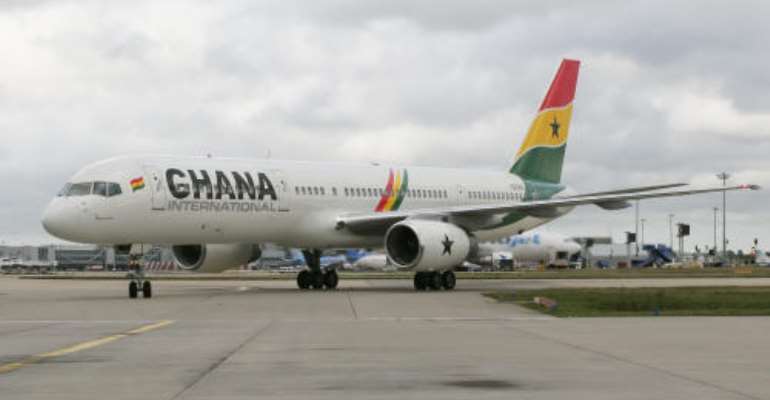 An Executive Director of Ghana International Airlines (GIA), Mr Sammy Crabbe, defied all odds to snatch the Greater Accra Regional NPP Chairmanship in a tension packed regional delegates conference held at the GNAT hall in Accra.
Mr Crabbe polled 92 votes to beat his two challengers in a fiercely contested election in which his main opponent Mr R.O. Solomon, a legal practitioner and former regional first vice chairman, polled 53 votes, while Mr Ben Annan obtained just four votes for his efforts.
Prior to the election, the NPP National Organiser, Mr Lord Commey, in his address to the delegates explained the rules as enshrined in the party constitution, during which he announced the absence of three constituencies due to court injunctions placed on them. They are the Weija, Kpone, Katamanso and Ledjokuku constituencies.
He however added that the conference required the two thirds majority of the 27 Constituencies to form the needed quorum to conduct the election, after which he noted that five delegates from each constituency with other constituted bodies such as the sitting members of Parliament, were eligible to cast their votes.
Aspirants were allotted two minutes each to address delegates prior to the elections and included some of the outgone regional executives. This development charged the already tensed atmosphere, during which a potential winner's chances could easily be ascertained by the cheers or boos that followed the presentations. Many dignitaries, including aspirants contesting for various national positions in the likes of Alhaji Moctar Bamba and Mr Harouna Esseku, the national chairman, were all present.
In the contest for the other positions, Alhaji Yussif Hammed polled 108 votes to win the regional youth organizer slot. Miss Vida Dugbartey however retained her position as the regional women's organizer, when she polled 68 votes to ward off a stiff opposition from her other five contestants.