Royals Top Ten: 'He' Is The Most Beloved Of The British Royals-'She' Is The Most Unpopular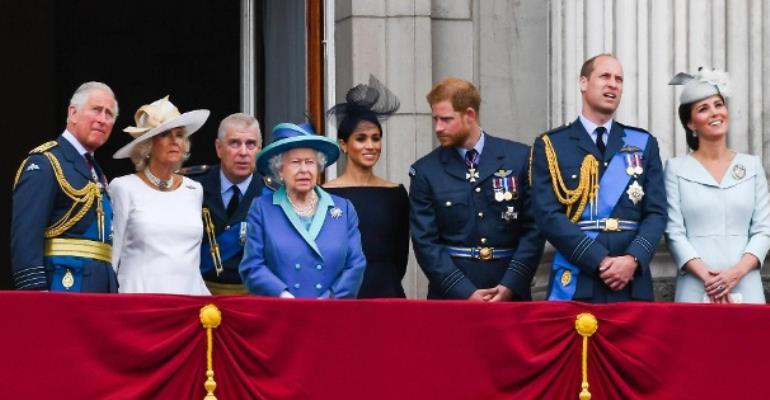 Queen Elizabeth II is extremely popular in the UK. But there is someone in her family who trumps her.
''YouGov'' asked 3,700 persons. The result was that Prince Harry is the most popular Royal. 77% percent have a good opinion of him. According to a survey, the British describe Prince Harry as sympathetic, humorous and sincere by the overwhelming majority of respondents.
Only then comes in second place his grandmother, Queen Elizabeth II (74 percent), just behind his brother Prince William (73 percent). By some distance, fourth place goes to his wife Duchess Kate (64 percent), fifth to Prince Philip (56 percent) and sixth to Harry's wife Duchess Meghan (55 percent).
Prince Charles in the second half of the top ten
Not as good cut off as the unapproachable applicable heir apparent Prince Charles, who will turn 70 on Wednesday, the 14th November 2018. Not even every second (48 percent) has a positive opinion of him - he came in seventh place. His wife Camilla made it only 10th with 29 percent. She was the lover of Charles when he was married to Princess Diana. At that time, they had mocked many as "Rottweiler".
Within the ''Top Ten'', between Charles and Camilla is where Charles's sister, Princess Anne and her daughter Zara Phillips land.
Francis Tawiah (Duisburg - Germany)