Urgent Gov't Support Needed To Save Distressed Private Universities – Prof Afrane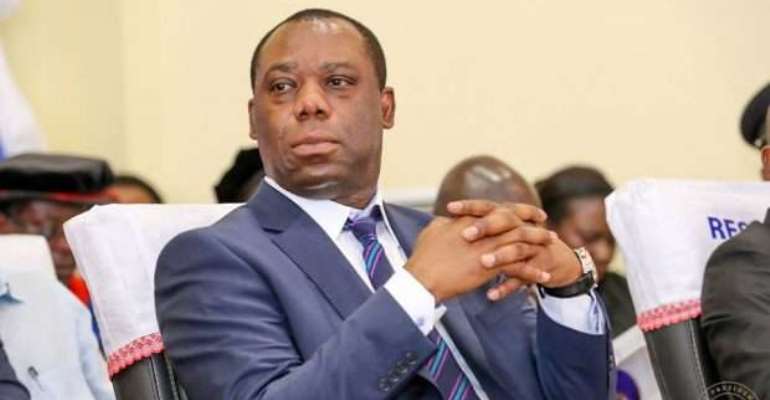 Private universities have bemoaned what they describe as governments prolonged neglect of their operations despite their contributions to Ghana's human resource development.
The concern comes at a time several private universities are virtually overwhelmed by suffocating capital, staff, administrative and overhead costs of singlehandedly running their institutions.
Unlike their counterparts in the public sector who receive direct funding from government, several private universities are heavily indebted to banks, contractors and staff as their revenues hardly meets their expenses.
The concerns of the private universities are further compounded by the veracious widening of cut off points at the Public Universities virtually absorbing a greater number of senior high school graduates.
This direct competition from the government subvented Public Universities virtually leaves just a fraction of students who will want to opt for the much flexible private university admission regimes.
Speaking at the graduation of some 300 fresh graduate and post graduate students of the Christian Service University College in Kumasi, the President of the University Professor Samuel Afrane described the situation as worrisome.
He insisted, "The government must have a critical second look at the role and challenges of private tertiary institutions in Ghana in order to develop appropriate policy framework and financial support mechanisms that will ensure the sustainability and effectiveness of these private institutions in contributing to the manpower development of the country,"
"There have been several calls over the last one month from all angles from private universities and I am just re-echoing this particular concern," Prof Afrane added.
Speaking to Ultimate News on the sidelines of the event, Prof Afrane told reporter Ivan Heathcote Fumador, "these students are also Ghanaians and their parents contribute taxes to the state."
"They all finish and come to work for the same economy so something that brings some degree of equity in educational financing requires a critical look and discussion at national level so that we can build strong institutions that can serve the best interest of our dear nation," He recommended strongly.
The fresh students were officially admitted into several programs ranging across Business Administration, Theology and Administration, Nursing, Computer Science, Information and Communication Technology, Planning and Social Development.
The university also saw significant number of students joining its post graduate Msc Accounting and Finance, Msc Monitoring and Evaluation, and MA Theology with Administration programs.
The Christian Service University College also announced that the school will be rolling out four programs in the fields of Bachelors in Early Education, bachelor of Basic Education, Midwifery and Msc Corporate Planning in January 2019.
Professor Afrane indicated that the Msc Corporate Planning is the first of its kind across Africa and is expected to target corporate executives in both public and private institutions.