How Furious Thursday Turned Into Funny Monday At Adentan Protest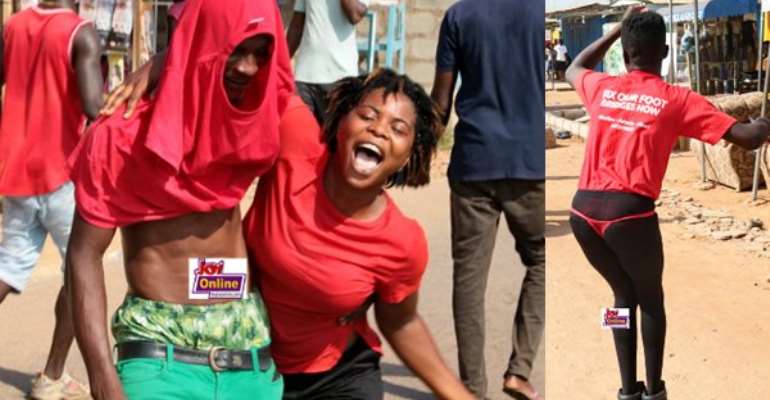 The only angry-looking thing today was the red T-Shirts of the protesters.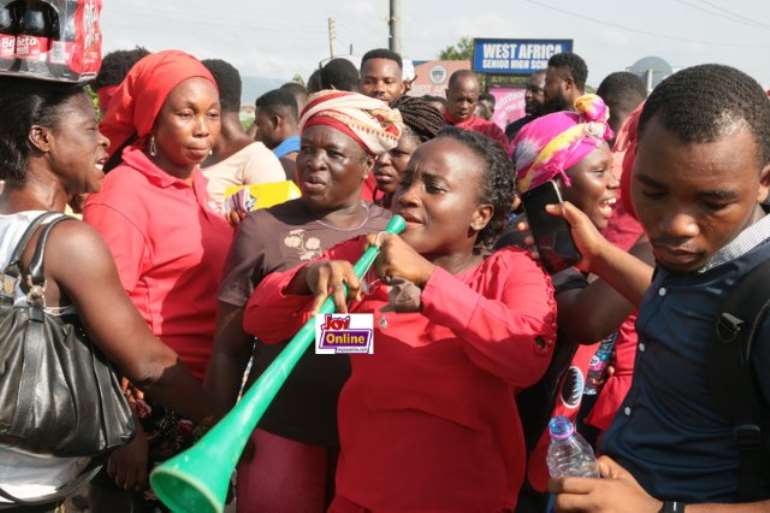 For most part of the demonstration, the anger was hurriedly assembled for camera interviews much like how smiles, must be arranged when you hear 'say cheese'.
A young man with a severe problem of dripping boxers and shorts clutch the side of a young woman who perhaps found the occasion jolly enough to allow the man a free fondle.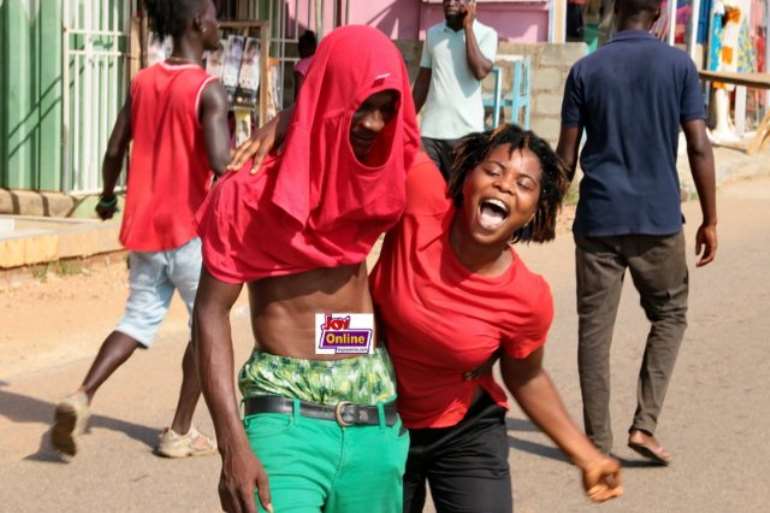 There was no such time last Thursday for a free fondle following the fresh fatality that fuelled fiery fury at the Adentan Highway where a teenager was knocked down.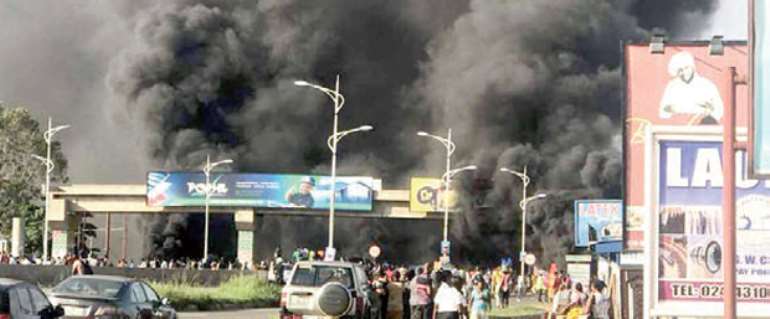 In one righteous rage, the spontaneous protest led to blocked roads and a showdown with trigger-happy police officers chasing down protesters with a zeal that looked like a borrowed script from Apartheid South Africa.
The violence was the language of the residents after weeks of urging the country's leaders to fix footbridges, fix the traffic lights and just fix the deaths on the highway.
Ghanaian leaders with a second nature of painting problem in many bureaucratic words, talked around problem, talked about problems and talked to the problems.
They did not tackle the problem. Until Ghana's December democrats became November vagabonds – they would not wait till December 2020 to show their power, they picked November 09 to show their anger.
Fast-forward to Monday, another protest is on – more organised, better led, more coordinated.
But less angry.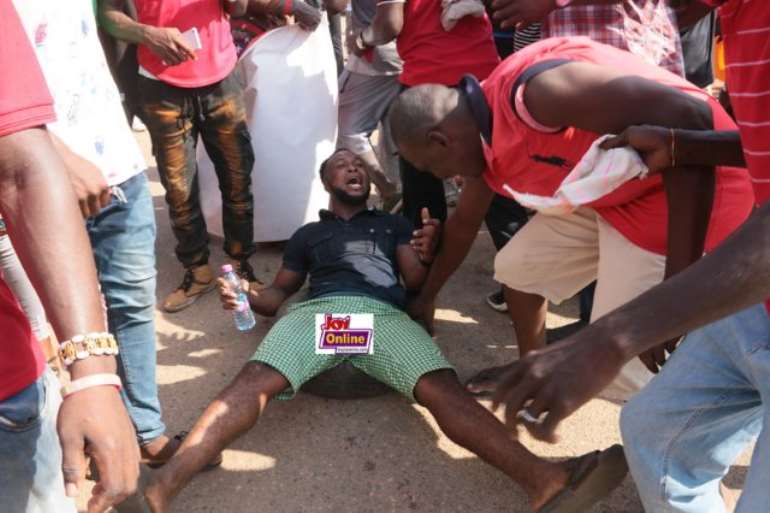 Maybe that much venom and anger is too hot to can on Thursday and carry on to Monday.
Maybe these protesters are honey bees that sting powerfully only to die off suddenly for stinging too much and too hard almost half of their bodies is ripped off in the attempt to pull out.
May be. But today, all you needed was a red T-Shirt from a family funeral or the official #fixthefootbridge T-Shirt and simply any Vodafone T-Shirt was good enough for the demo.
Phones were out to file selfies for the history section on Facebook to bring back the memories of this day in 365 days' time.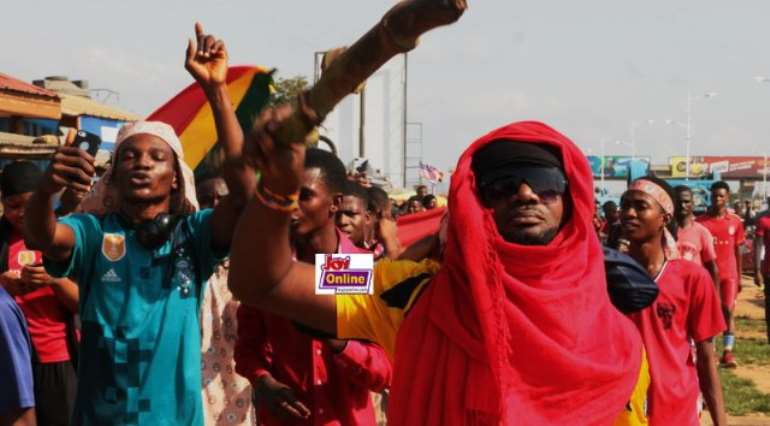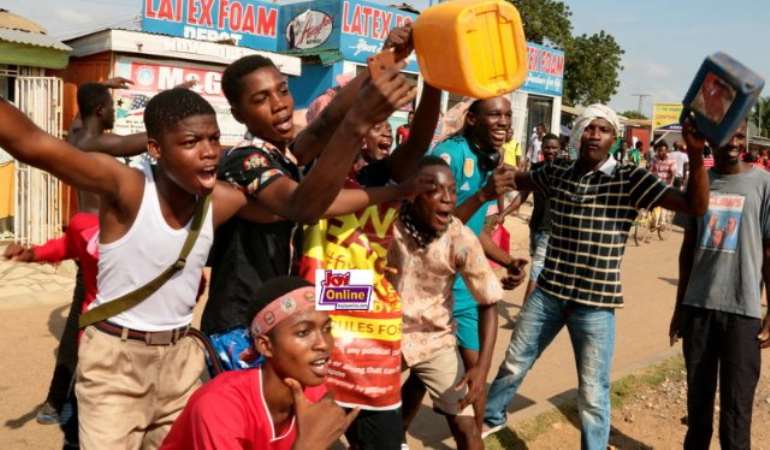 Some of the youths carried used lorry tyres around, singing, chanting, running around in ways that masked another real problem of youth unemployment.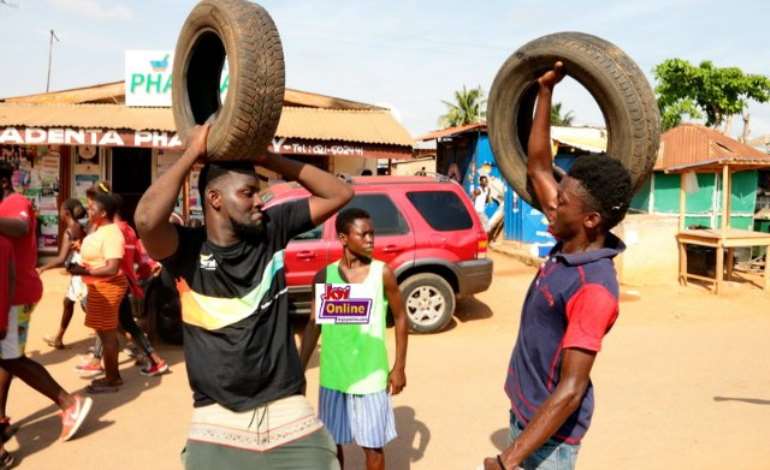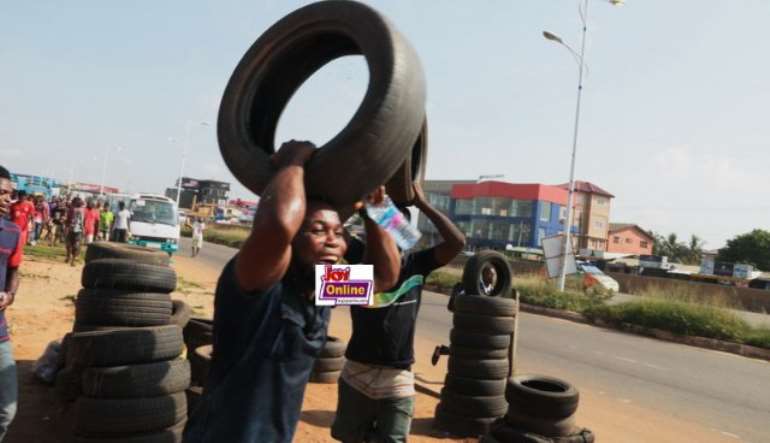 And while they trooped past the Adentan highway, they noticed MTTU police officers helping pedestrians crossing the deadly highway.
That help deemed commonsensical, was even missing weeks ago when residents begged the government to help residents who had grown fearful of the highway.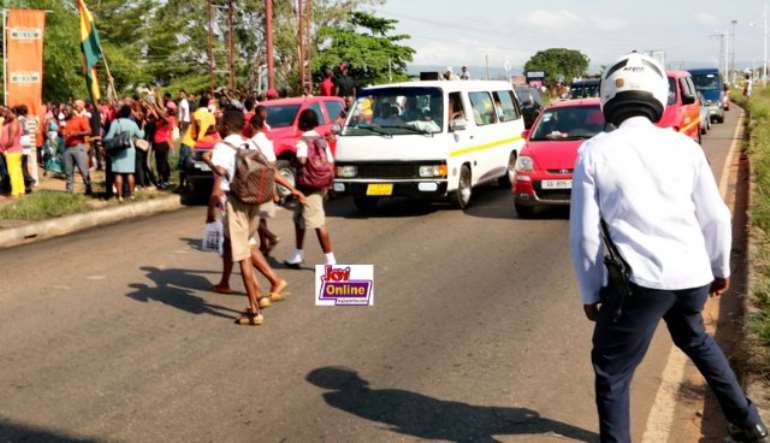 Well, anger has its own benefits – people have come to learn in Ghana. The police officers are now stuck on the highway. They are going nowhere now.
Anger is for the serious. Appeals are for sissies.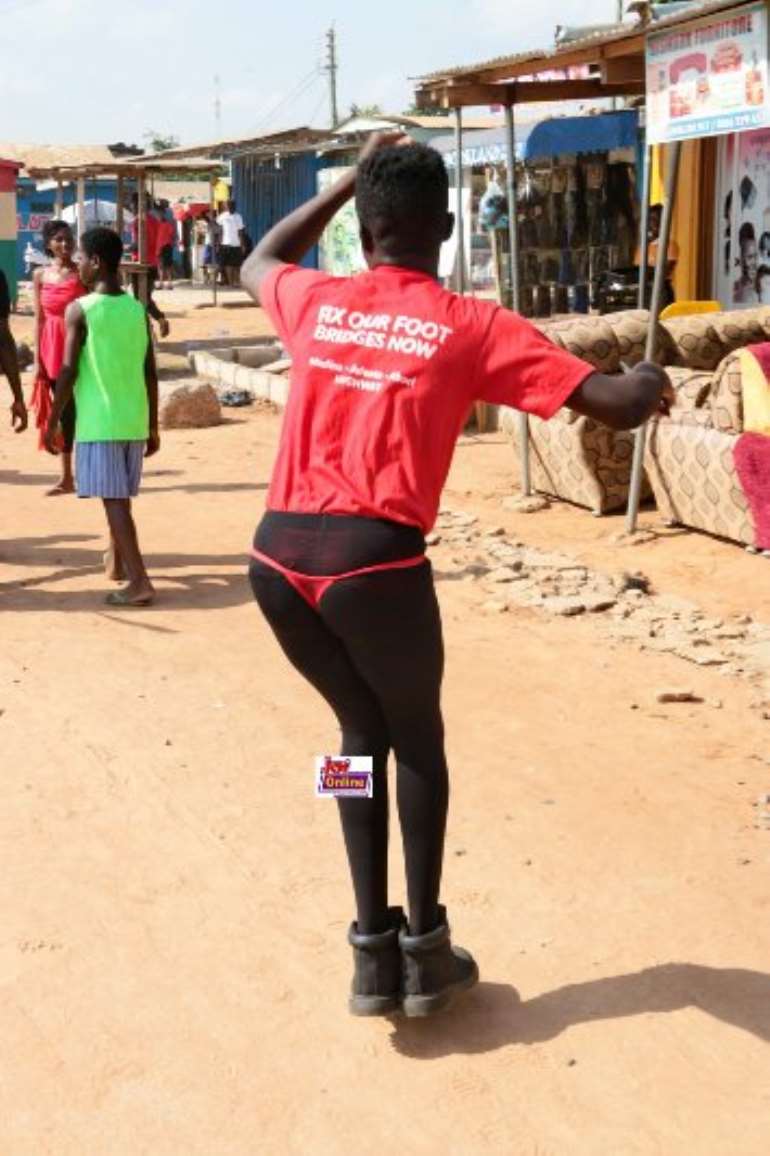 MORE PHOTOS