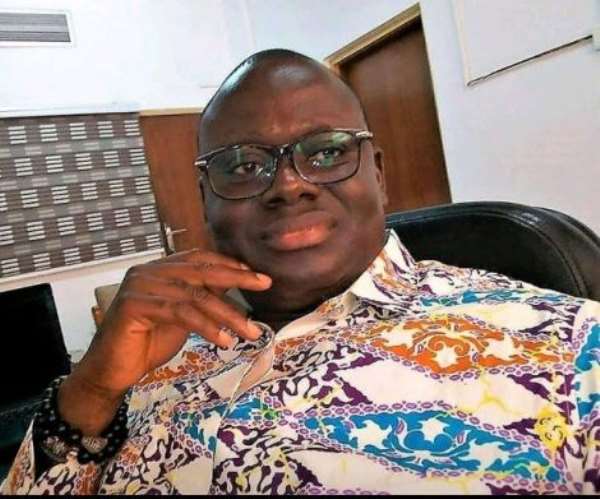 The Author
The first time Sandton of south Africa prominently get imprinted on my mind was when then leader of ANC youth wing, and now leader of Economic Freedom Fighters [EFF] party, Julius Malema,was accused by a BBC journalist of having the taste for wealth by having his residence in the "plush neighborhood of Sandton" during a press-conference.
I have always had this impression of South Africa being a beautiful country with well-structured functional systems modern infrastructure, from what I read, saw in pictures and accounts from those who had visited.
A country with enviable status of having the most-advanced economy of the continent of Africa obviously is in a class of its own. South Africa is also a member of BRICS, a league of emerging economic bloc, comprising Brazil, Russia, India, China and South Africa, and fashioned to compete with the likes of North America Free Trade Area [NAFTA], European Economic Union [EEU] and Association of South East Asian Nations [ASEAN], I indeed had a good picture of how the country looked like but being there in person was definitely a pleasant surprise.
My journey took off from the newly-constructed terminal 3 of the Kotoka International Airport, Accra, aboard South Africa Airways flight to Oliver Thambo International Airport in Johannesburg, on Sunday, 4th November, 2017, as a support to my boss Mr. Eugene Arhin, the head of communication directorate of the office of the president, attending Africa Investment Forum as part of the president's official team, and in company of a team from the presidential press corps.
We landed in Johannesburg after a six and half hour flight and checking out at the airport was pretty smooth. Comparatively, Oliver Thambo Internal airport is a giant when compared to our KIA, with all the noise over this so-called 'magnificent' terminal 3.
Affordable housing
It was during the trip from the airport to the city of Sandton that the pictorial image I had had of south Africa all these years, actually began to hit me in the face: just about 200meters from the airport, is this array of low-cost housing project on a vast land. A unit of the houses consists of one, two and three bedrooms fitted with solar panels and satellite TV dishes. The entire vicinity is lush green and close by a commuter train station which affords these low-income residents to easily commute to and from work.
I was amazed by the layout of the community so I enquired from our local South African driver as to what that community was, and it was there that he told me it was developed purposely for the poor and vulnerable, particularly women and children who either are low-income earners or unemployed. He said it was a scheme designed to provide free suitable accommodation for South Africans who find themselves at the bottom of national socioeconomic strata in order to enable them live meaningful lives and contribute to their country.
Rebirth of Sandton
All major roads connecting municipalities are 7-lane dual carriage ways, with both inner and outer lanes in each direction, specially dedicated to the emergency services like ambulances, police and fire service. Asphaltic overlays on their roads are spot-on and this enables vehicles to stay healthy by way of mechanics and cleanliness. I never saw, for once, a car plying the road covered in heavy layer of dust, worn-out tyres with shabbily dressed individual behind the steering-wheel.
We were based in the city of Sandton and the layout of this particular municipality of Johannesburg and province of Gauteng, is something I have not seen anywhere in my travels to developed countries. So I again asked our South African driver how long Sandton had been in existence and he said "it has been in existence long before I was born". Now, the driver is in his early 40s and therefore I was thinking the city of Sandton was much younger, considering the sheer beauty, orderliness and cleanliness I was witnessing with my own eyes.
According to the records, Sandton, indeed, has been in existence since early 60s but what has made the difference is the conscious effort to raise its image to the present modern standard through coordinated aggressive urban regeneration. Massive modern structures of hotels, residential, recreational and commercial facilities dominate the skyline. Addresses of all these structures are captured in electronic database for easy accessibility. On the ground, the streets are well-laid with dedicated bus-lanes, pedestrian walkways and emergency lanes.
Road network
We paid a courtesy call on Ghana's High Commissioner in Pretoria, and we made the trip by road. It was a 20-minute drive from Sandton, and barring sporadic traffic gridlocks on the way, the journey would not have taken us more than 15 minutes; and the reason is simple: it is a dual carriageway with 5 lanes in each direction, with the 6th outer lane clearly marked out with yellow paint dedicated to emergency services.
Throughout the trip, I never saw a single driver trespassing into the emergency lane because the entire stretch is electronically wired by round-the-clock surveillance cameras. Coupled with this, are the ever-presence well-equipped highway patrol police who, from what I witnessed, discharge their duties with utmost professionalism.
Truth be told, I would not claim South African road users are angels but the basic rule of a functional infrastructure to catch offenders and swift efficient systems to dish out commensurate punishment to the guilty in order to create conducive atmosphere for the law-abiding to go about their normal duties, is what makes a society functional, civilized and progressive.
Not once, throughout my time in Sandton, did I hear ever the sound of a car horn. Pedestrians cross the roads, only at designated areas and drivers observe traffic rules to the letter. From what I experienced, it was obvious the focus of the police, by way of checking traffic offenses, is on the highways because, in the city, adherence to traffic rules is spotless.
Traffic regulations
I did not see a police office at traffic intersection anywhere in the city of Sandton, because the traffic lights are always functional; and even at roundabouts where there are no traffic lights to regulate traffic flow, the concept of PRIORITY SYSTEM where those already within the circle has the right-of-way, is observed with admirable precision. I never saw commercial motor-riders plying the roads without helmets, passing through red lights at traffic intersections, scratching bodies and ripping-off driving-mirrors of private vehicles of other road users.
And as I have already said, South Africans are not angles and therefore with no propensity to disobey road traffic regulations; but what makes them strictly adhere to same, is the fact that their every move is closely being electronically monitored by the law enforcement agencies. Indeed, there is a saying that PEOPLE PUT ON THEIR BEST BEHAVIOR WHEN BEING INSPECTED RATHER THAN EXPECTED so investments in technology to achieve this purpose, in itself, is very much progressive because it creates a society of law-abiding citizens who will not end up being reckless in what they do and inflict undue pain on society and needless cost on national coffers.
Public transport
They have a fleet of uniform white air-conditioned-Toyota mini-buses embossed with colors of the South African national flag which ply from well-designated bus stops across the city of Sandton and its neighboring metropolis. there used to be old models of these buses for the same purpose but a time went on and the city attained plush standards, this old fleet has been taken off the streets and replaced with the current version which are sleek in appearance and comfortable by experience.
The despicable spectacle of reckless 'okada' operation is nonexistent while activities of lawless 'tro-tro' and taxi operations are completely unknown in Sandton. Nauseating incessant tooting of horns by undisciplined characters does not exist and i never saw drivers' mates shouting to attract prospective passengers. The practice of mega-phones blurring at lorry stations for passengers to various destinations is totally alien.
Passengers wait in queues at bus stops with patience and when the buses arrive, boarding is done in finesse.
A society reflects its people
But in Ghana, a government policy to electronically capture every citizen on a database to provide the platform to modernize our society, and to efficiently fight crime and mobilize resources for development, has been boycotted by a political tradition, with a flimsy alibi that the database so captured, will not be used for anything except COMPILATION OF A NEW CREDIBLE VOTER REGISTER WHICH WILL DISENFRANCHISE THEIR SUPPORTERS.
We live in a country where the usage of motorbike and other 3-wheeled vehicles are prohibited by law, as means of commercial transport but this is being done and rendering the law-enforcement agencies helpless because the ultimate decision-maker and chief law-enforcer represented by the political authority, is being held to ransom by a lawless mass with threats at the ballot box. Driving through the city of Accra has now become a nightmare by way of total gridlock and danger to life.
For example; the 4-lane carriageway at Kaneshie has been permanently reduced to a single-lane by lawless 'trotro' and taxi drivers, creation a great deal of distress to road users. The same scenario is at the new station and Neoplan intersections of Achimota-Ofankor stretch of the N4 highway.
Indeed, I observed the recent unfortunate development at Adenta, from South Africa, and I must confess; it was extremely worrying: absence of a footbridge on a highway, in essence, should not be inflicting such level of incessant untold misery on ordinary Ghanaians, if 'mental' patients behind the steering-wheels on our roads were completely gotten rid of, or, made to suffer the same taste of death when they massacred pedestrians in such callous manner.
But in Ghana, it is an accepted practice of drivers deliberately pressing on their accelerators when they have clearly seen a pedestrian crossing the road. When traffic lights are not working, the brains of Ghanaian drivers go completely berserk. What is known in driving skill as priority system which determines who has the right of way at roundabouts, is totally alien to Ghanaian drivers, including even the highly-learned.
As expected, there was massive bashing of government over the unfortunate Adenta accidents as a result of lack of footbridge, which of course is justified, but there are also footbridges on both the N1 and the Kaneshie-Odorkor highways, yet, people rather prefer to abandon these structures and cross the roads by jumping over the median walls.
It is said that A SOCIETY ALWAYS REFLECTS THE CHARACTER OF ITS PEOPLE so when we consciously tie the hands and cow into submission, our leaders in whom we have vested the authority of sate to manage our affairs for the ultimate betterment of all, with voting against them in the next election because their only crime is actualization of policies to make the system efficient and functional, then, how would we then turn round and expect to be living in FUNCTIONAL and ORDERLY society, since that would be tantamount to artificially inseminating an ovulating lioness with the semen of a healthy and sex-starved lion and expect the former to give birth to premature mouse?
Justice Abeeku Newton-Offei
Communication directorate
Office of the President
Jubilee House