No Bridges To Save Lives But More Bridges From Public Purse Into Their Pockets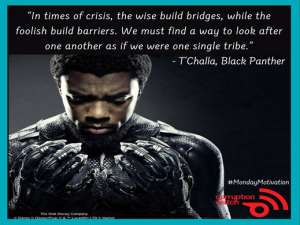 "So far so good we still living today but we don't know what tomorrow brings in this crazy world. People dying like flies everyday... As we are living in this crazy world"~ Lucky Philip Dube.
A news item published Tuesday, 12th November 2006, by GhanaWeb.com had in its first paragraph, " President Agyekum Kuffour cut sod for work to commence on the43 million-dollar Tetteh-Quarshie-Madina road project ... " - on that highway is the infamous Adenta-Madina stretch.
Expectedly, I presume the heralding of the above news educed blithesome feelings for many road users of that stretch. Little did they anticipate that the million dollar project originally meant to bring liss was rather going to end up becoming a sinister.
To ensure safe pedestrian crossing, six footbridges were to be constructed along the stretch. Very characteristic of many government projects in the country, the construction of those footbridges came to a halt in 2015 and the rest is history. The road has now become a wounded lion with its mouth widely opened and devouring innocent souls. Anecdotal data from myjoyonline.com indicates that since January 2018 alone, more than 195 people have died on the million dollar stretch with the latest one being a first-year student of West Africa Senior High who had gone to register for the Gold track and got killed yesterday evening- an event which elicited the wrath of the residents.
Exactly a week ago, in the Middle East, Jordan's education and tourism ministers resigned following the deaths of 21 people, mostly schoolchildren on an excursion, who were swept away in flash floods near the Dead Sea. Conversely, about 195 people have died in a single year on a particular road and not a single person has been called for questioning not to even talk of someone having the courage and 'morality' to say, "I have failed, I quite".
My pang, for what could perfectly be described as our leaders constant neglect of human lives, even reached its exponential levels when I heard the director of bridges at the Highway Authority, Mr Yakan Koray, granting an interview last Monday on Joy FM's super morning show and indicated that the six footbridges, on the now sinister road, will be completed by the end of 2019. Like seriously? Should we wait for over 100 people to perish from January 2019 till the end of year?, I rhetorically asked. As if I knew more were going to follow after his interview that Monday.
In the ever popular hierarchy of needs by Abraham Maslow, after things we need for survival such as air, food and the likes, the next most vital thing we need as humans is security - which includes security on our roads. Sadly, this security on our road is eluding us because of lack of commitment and will by political leaders who have the power to provide so. Pedestrians were dying but we were 'wasting' money branding buses. Pedestrians are dying now and we are using huge monies to renovate two rooms apartment and fixing 'swamp' of air conditioners in there.
Do we even have priorities as a nation? In the 2018 budget was a 'good' GHS 932 million allocated for referendum on creation of new regions - a decision, with no empirical evidence of automatically bringing development to the proposed areas - while we struggle to raise GHS 13 million for completion of footbridges to save lives and preserve human capital. What at all is the problem of our political leaders? When I think about it, I am left with no option than to side with Lucky Dune that 'we are living in a crazy world'.
If our political leaders think they can take us for a ride and would not think about the safety of the 'ordinary' Ghanaian pedestrian because they and their families ride in 'fully - frozen V8s', I leave them with these words from Ghana's first president, Osagyefo Dr. Kwame Nkrumah, "Ghanaians are not timid people as has been suggested in the foreign press. Far from it. They may he slow to anger, and may take time to organise and act. But once they are ready, they strike, and strike hard. It pays no one to tamper with the Ghanaian freedom and dignity".
James Oppong
[email protected]