Panic Withdrawals: Man Demands His Money From Gold Coast Securities For Wedding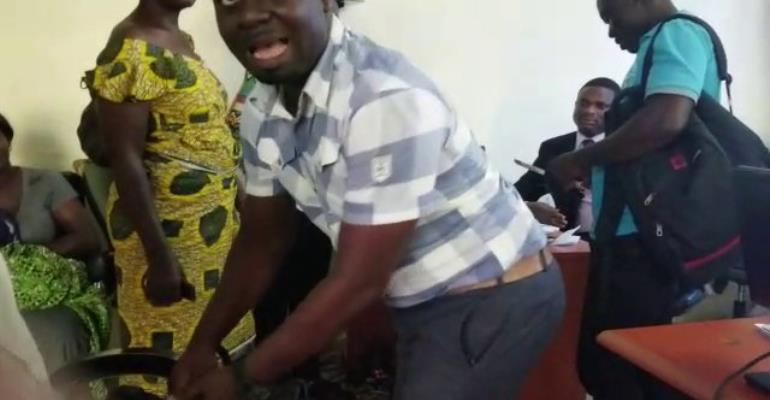 Dozens of clients of Gold Coast Security have besieged the investment company demanding payment of their investments.
Some angry customers at the Central regional branch in Cape Coast seized laptops of staff of the firm owned by entrepreneur and politician Dr. Papa Kwesi Nduom.
Nduom has begun a different campaign than the political one he had in 2016. This time he is urging Ghanaians against panic withdrawals following liquidity troubles in several microfinance and savings and loans companies.
Already some seven banks have collapsed as Ghana's troubled financial sector has left many anxious about the security of their deposits and investments.
But Gold Coast Securities Ltd has said it takes its motto, 'Trust and Loyalty' seriously and has never defaulted in the payment of a pesewa since it began operations 25 years ago.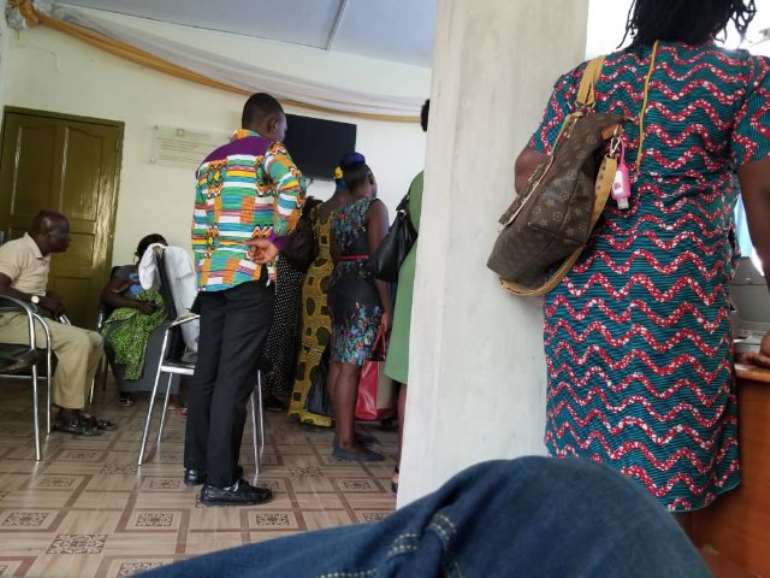 Photo: Frustrated clients clustered infornt of the desk of staff at the investment firm.
But that has not stopped a teacher, Henry Saah, to join dozen other clients of the company to storm the Cape Coast branch of the investment firm.
Trooping to the company, the worried customer of Gold Coast Securities would not mention the amount but said his investments matured on October 1.
But he was told to come on October 15. The company failed to honour its obligations.
He said the release of his money is crucial to organising his wedding ceremony.
The frustrated customer slapped court documents and wedding invitation on the desk of one of the staff to drum home his need for the money.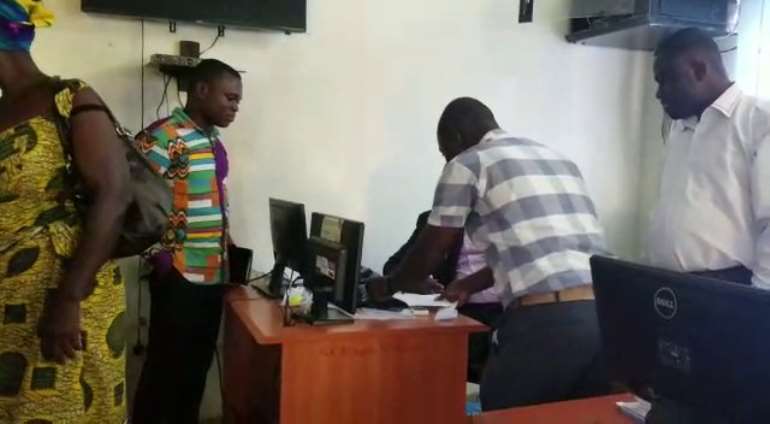 Photo: Henry Saah showing his wedding invitation to a staff of Gold Coast Securities Ltd.
"I need the money urgently…latest by the 10th of this very month," the teacher told Joy News Central Regional Correspondent, Richard Kwadwo Nyarko.
He said the wedding is set for December 1, 2019, and the money is needed to organise the event.
"Honestly, I don't know what to do," he kept repeating his helplessness if the company fails to release his investments. Other clients at the premises said they needed the money to pay their rent and risk eviction from their homes.
The clients included a nursing mother and a grandmother.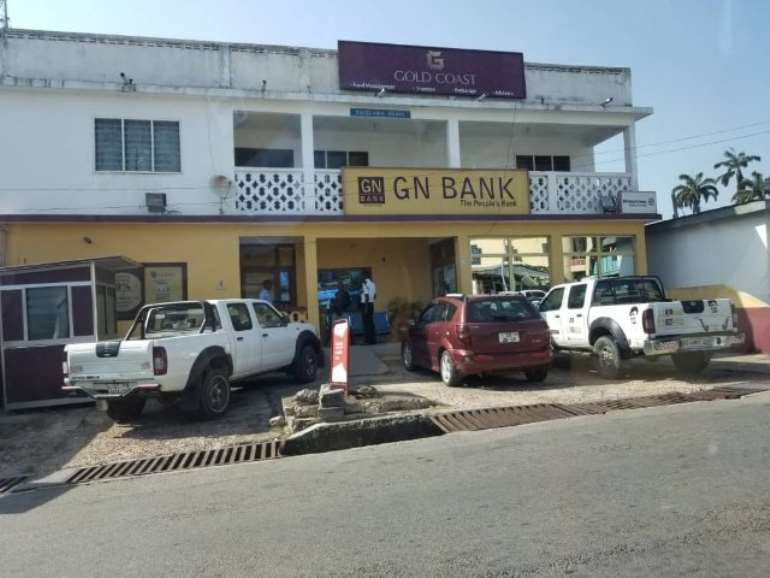 Gold Coast Securities has blamed its struggles on the failure of government to pay contractors who have borrowed to pre-finance government's infrastructure projects.
It has valued the exposure to contracts at 1.5bn cedis.