Mr. President Peel The Gore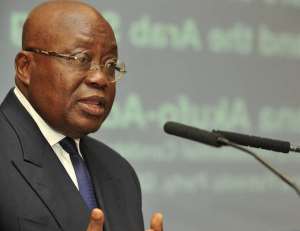 Let not the true son of the soil rejoice while Ghana is in despair, Let's peel off the gore to heal the wounds.
This is the best natural antidote, for the medication of the west has failed to heal the wounds. know for sure that flies will worry the wounds, but remember ,the peeling is for healing. As the flies try to peddle the wounds, never loose focus when dealing with them.
As a true state man,you have realized the ineffectiveness of the western medication (aid),as a participator I also say the best medication is "peeling the gore" (Anas-ify the corrupt). You are the archangel that brings good tidings to "mother Mary"(Ghana).
Ghana has eagerly awaited your manifestation. Action is the only step, for the promises are becoming parrot fashion and the systems a rubber stamp. Peel the gore to heal the wounds, for the peeling is the only healing strategy.