WordDigest: God Is With You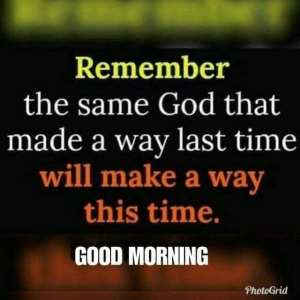 "No man will [be able to] stand before you [to oppose you] as long as you live. Just as I was [present] with Moses, so will I be with you; I will not fail you or abandon you."-
[ Joshua 1:5]
Amplified Bible
Have you ever watched a hen shielding its chicks with the wings? I guess you have.
It does this always especially to beshield its chicks from being hunt down by predators.
Relating this analogy to the above scripture, Joshua wasn't alone when God called him.
God raised Joshua's hopes high when He used His servant, Moses as an example.
Whether rain or shine, pain or gain , God was with Joshua throughout the promise.
In good times people who love you because of wealth or fame will flood your presence. But when you're in trouble there you will see their true colors.
Truly, God is always with us and that is a primary reason to rely on Him forever.
He won't fail us.
"In all things let God be in the situation" - Rev EZ
Prayer
O God teach as your ways so that we may not fall into the hands of the wicked in Jesus' name, Amen.
✍Rev EZ
Follow me on https://m.Facebook.com/TheWordDigest to like, comment or share the page or
Whatsapp me on
+233246646694 for daily message.
#WordDigest