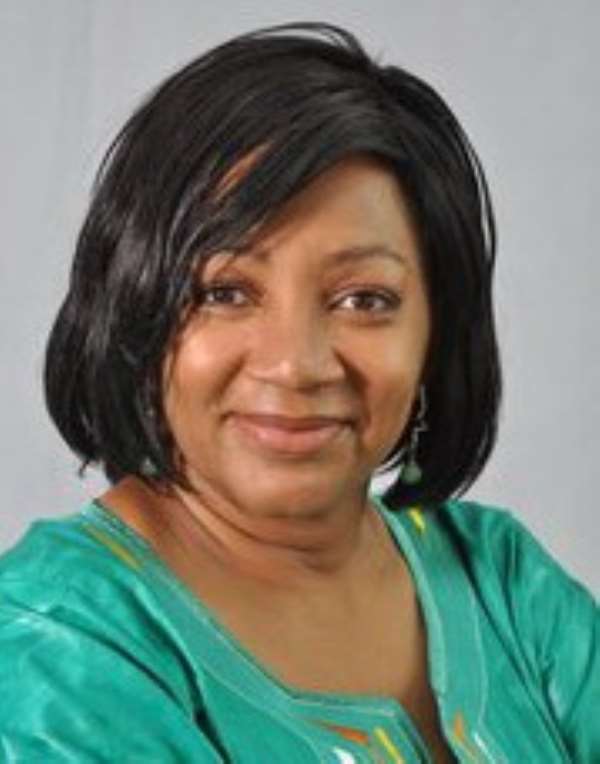 Vivian Lamptey
I perfectly agree with Mr. Abdul-Malik Kweku Baako, the Editor-Publisher of the New Crusading Guide, that any attempt to summarily remove the besieged Director-General of the Ghana Maritime Authority (GMA), Mr. Kwame Owusu, must be preceded by a thorough investigation of the allegation that he caused an amount of GHȻ 135,000 of taxpayer money to be spent on an end-of-year party for the staff of the GMA and their relatives, friends and acquaintances, if the hallowed principles of good governance are to be constructively upheld (See "You Can't Sack Maritime Authority Boss on Mere Allegations" MyJoyOnline.com / Modernghana.com 11/3/18). So far, the rationale publicly given by the GMA boss, on grounds that an end-of-year soiree had not been organized for the employees and staff of his institution in a very long time as of December last year, when he decided to host one, is inexcusably frivolous. And I will explain my take to the Dear Reader momentarily.
I also unreservedly concur with the New Crusading Guide's Editor-Publisher that Mr. Owusu did not help his case and his cause, when instead of first seeking legal representation to either defend himself in the court of public opinion or in justification of his alleged misuse of public funds in his hosting of the GMA's December 2017 end-of-year party, Mr. Owusu hastily and impulsively and unwisely took to the media waves and microphones, via a press conference, to self-righteously and imperiously carp the reporters and the media institutions that amplified this allegation that was first made public by A-Plus, the Hiplife artist, also known as Mr. Kwame Asare Obeng, himself a disgruntled pro-New Patriotic Party (NPP) booty seeker.
Then also, Mr. Owusu's rather amateurish and cavalier response to the allegations reminded me of the equally sophomoric and scandalously suicidal case of Ms. Vivian Lamptey, the former Acting Commissioner of the Commission on Human Rights and Administrative Justice (CHRAJ), who was alleged to have unwisely and inordinately appropriated limited budgetary resources earmarked for official CHRAJ activities on her temporary residential accommodation facilities, including unduly long spells of stay at an expensive hotel. In the case of the GMA's Director-General, the approximate sum of GHȻ 1 Million is alleged to have been spent on a state-owned residential facility. So what needs to be done here is for criminal investigators to ensure that the aforesaid amount, allegedly expended on the expansion of a two-bedroom house into a four-bedroom house, equipped with a basement and a library and a study and family room facilities, was well worth every pesewa invested in the same.
I personally believe that Mr. Owusu could very well emerge at the worst only slightly scathed in the matter of the housing renovation and reconstruction. But the case of the installation of the 11 air-conditioners in the house under discussion, in a country suffering from acute energy-supply challenges, is a different ballgame altogether. In the matter of the GHȻ 135,000 end-of-year party, take it or leave it, Mr. Owusu may very well be in good company, as even scarcely well-performing institutions like the Bank of Ghana have also been known to profligately host end-of-year parties when the nation's downwardly spiraling economy clearly did not warrant such wasteful spending. Indeed, what is promptly needed here, and one that I have several times highlighted in previous columns on the subject, is for Jubilee House or the Presidency to firmly lay down guidelines for the appropriation of public funds by taxpayer-salaried executive operatives like the Director-General of the Ghana Maritime Academy.
*Visit my blog at: kwameokoampaahoofe.wordpress.com Ghanaffairs
By Kwame Okoampa-Ahoofe, Jr., PhD
English Department, SUNY-Nassau
Garden City, New York
November 4, 2018
E-mail: [email protected]