Some Persons Have Deliberately Blocked Their Own Ears, And Yet Want Others To Listen To Them!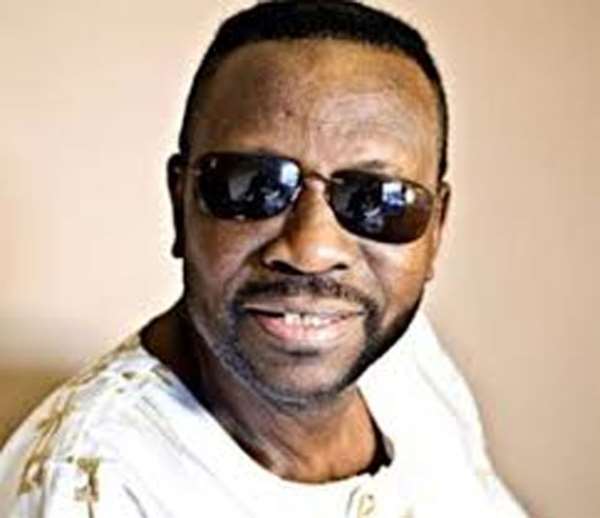 One of the most depressing aspects of our national life is the way some of our citizens find it impossible to relegate their personal interests to the background and think first about the nation's true interests.
These people can be so hypocritical that they pretend to be mindful of their "patriotic duty"! They are able to state this duty quite clearly, but then immediately roll it back – with a "but" or "however". The result is confusion and illogicality of the most grievous type. For no-one can kill another person and at the same time wish to preserve the person's life. When a person is killed, he/she dies. If you fire a gun at pointblank range at someone, be man enough to admit that you intended to kill him/her. To pretend that you wanted such a person to be still alive, after you'd shot him, is contradictory and nonsensical.
The passages which I'm about to quote to you from an article (31 October 2018) on the website, ModernGhana.com,https://www.modernghana.com/news/894363/lifting-the-ban-on-small-scale-mining-now-or-losing-2020-th.html illustrate this type of "double-think" –
QUOTE: It's …undeniable… that illegal, unregulated small-scale mining in Ghana has [a] negative impact on the environment which include (sic) the destruction of water bodies which serves as habitat (sic) for some living organisms and also [serves] as a source of water supply… and It is the duty of every responsible government to ensure that the environment is protected. UNQUOTE
Who could have stated the duty of our government with any more clarity? And yet, having so eloquently captured the government's duty, the writer (Armoh Yaw Ofori Joshua] falls into the trap of eating his cake and wishing to continue to have it in his possession! He writes:
QUOTE
However, (what did I say?) the small scale mining sector also serves a source (sic) of livelihood to many Ghanaians…. It employs almost a million of our population… The NPP promised to regularize the activity of small-scale mining … [But] as we speak now, there's apathy at all levels of the party in small scale mining areas… because most party executives …think they are feeling the impact of their own government's … inability to get them back to business. In-as-much as small scale miners accept the road map to regulate the sector, the slow pace and constant postponement of the date for lifting the ban on small scale mining is what makes them lose faith in government's promise to regularize the sector… UNQUOTE
The author talks about the "slow pace" at which the "road map" evolved by the government to regularize small-scale mining is proceeding. But does he really think that a process of water-body and land devastation which has been going on for at least 20 years unchecked by governments – because they did not want to antagonize the criminals involved – can be reversed overnight?
The government has purchased motor-vehicles, drones and other monitoring equipment, and has trained people at the University of Mines and Technology, Tarkwa, to use the equipment to stop galamsey. But because some NPP people are involved in galamsey, the government must throw overboard, the scientific programme it has assiduously worked out in its "road map", and allow chaos and money-chopping to dictate how things should be done, must it?
The writer goes on to allege that:
QUOTE: Operation Vanguard is brutalizing people, vandalizing properties and extorting monies from illegal miners. Their actions on the field has (sic) affected the image of government and the party negatively in the rural areas. UNQUOTE
Now, such allegations are nothing new. People have been badmouthing Operation Vanguard from Day One, since it was launched. And yet when these scandalmongers are asked to submit evidence to back their allegations, they do not come forward. Do they expect the government to use magic to detect and catch corrupt or brutal Operation Vanguard personnel?
In fact, as a means of obtaining information from the field, the government is using local authorities, (including Municipal and District Executives) chiefs and other officials, to meet regularly with anti-galamsey personnel from Accra to obtain first-hand information on what's going on. For instance, a group is currently operating in the Eastern Region right now and will be reporting back to Accra next week.
Of course, these things take time, but then, a journey of 1,000 miles begins with a single step, doesn't it? It is most reprehensible for the writer to unleash emotional blackmail on the government by claiming (again without any evidence) that "the NPP is losing popularity" and that "the voters won't vote for the NPP in 2020" because it hasn't yet solved the galamsey problem.
Maybe the writer has closed his ears and doesn't listen to members of the government when they talk about galamsey. The one principal guideline the government is following is this: the destruction of our water-bodies and food farms is not negotiable!
Should the government sit with folded arms and watch the Ankara, the Otis, the Offin, the Prah, the Birem, the Densu and other rivers turn into yellowish-brown mud so that if a family does not have cash to buy sachet water, its members should die of thirst? Do voters want to be reduced to a state whereby they have to cook their meals with costly sachet water?
The NPP wants to use power to achieve a higher standard of living, plus good health and enhanced welfare for all our people. It is of no use to win power and not use it to serve the people. Surely, the NPP government should be assisted by all people of goodwill (irrespective of their party affiliation) to achieve such a noble objective.
cameronduodu.com
By Cameron Duodu