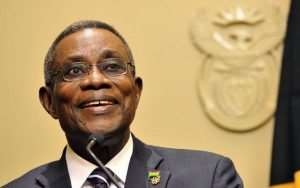 Former Deputy Minister of Education in charge of Tertiary Education, Mr. Samuel Okudzeto Ablakwa, has eulogized the memory of the late President John Evans Attah Mills describing him as a man of integrity wit a high level of morality.
Mr. Ablakwa, who as a 28-year old, was first given an opportunity to serve in government as a deputy Minister, said he is still "emotionally attached to the Late President."
According to him, the virtues of Prof. John Evans Attah Mills left a lasting impression on him, for which reason he named his son after him.
Speaking in an interview with Godfred Akoto Boafo on Citi TV's Face To Face, Mr. Ablakwa said, he hopes his son whom he named after Professor Mills grows to be like him.
Touching on the character of the late Professor Mills, he said his love for the country is unmatched.
He recalled how then President John Evans Attah Mills would reject his travelling allowances, telling him that the country is being built for the younger generation.
"He is a man that I can tell you that up until now, I have never known any human being like him. His love for country, his integrity, he does not want anything. We are traveling and he rejects his per diem. He will always tell the young men that we are building this country for you. I didn't know he will be called soon. He left such a lasting impression on me that I will never ever forget, no wonder I named my son after him. I hope he grows to become like the good old Prof."

"I am still emotionally attached to Prof. He wouldn't do all the things they say about him. I know him, his kind of integrity, his high level of morality, a good man, a God-fearing man that is what propelled me to fiercely resist the attacks on him."
The Member of Parliament for North Tongu also recalled how he initially declined the offer to be a deputy Minister, but was later helped through the position by bigwigs in the party including Professor Ato Ahwoi and Mr. Totobi Kwakye.
Baby with sharp teeth tag
Mr. Samuel Okudzeto Ablakwa also spoke about Mr. Rawlings' tagging of some young appointees in the Mahama government as 'babies with sharp teeth'.
Founder of the National Democratic Congress (NDC), Jerry John Rawlings in 2012, challenged then President John Dramani Mahama to 'throw out' of his government some individuals he (Rawlings) describes as 'babies with sharp teeth'.
According to Mr. Ablakwa, Ex-President Rawlings acted the way he did because he felt he had insulted Konadu Agyemang Rawlings, but that was not the case.
Mr. Ablakwa however explained that he is on good terms with Former President Rawlings and they have met few times to brood over some important matters.
"I am not one to use insults and be disrespectful of adults, Rawlings did not mention names but over the period, that name was associated to me. I accept it. But I am happy that we do get along now and I do meet him. He has invited me a couple of times."