Roles Of Women Of The Twenty-First Century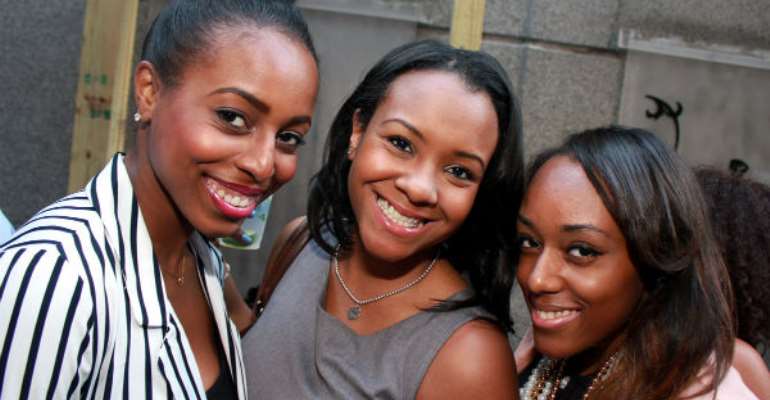 The current undesirable state of the global village has undoubtedly made it so imperative that everyone, including ordinary living things, finds something doing towards causing what we call Positive World Transformation. Throughout this course, it is widely accepted that men have greatly dominated for too long after women (from 18 and above) knowingly or otherwise surrendered themselves to prove their "inability". This has made the world be more aware that itself and contents within are not just for "man" but males to be precise. Such psychological make-up was successfully set and preserved for long. It is fortunate however that no matter how long it took, such ideology couldn't live forever. What this means is that, women though comparatively insignificant in population, have taken a sharp and effective intercession to the collective role of causing this transformation, and they are required not to do just more but to make it an unending trend. This article is going to touch on three main themes, roles of today's women, possible challenges and suggested way out.
It is true that such awesome intervention (by women) did not take effect too early, we can't at the same time deny the fact that each of these roles is very important when they are played in more meaningful ways. Many females, equivalent or above eighteen years, have failed and are still failing to join this intervention for number of reasons. First of all, environmental influence which includes states of life of the majority of people, alongside the other natural scenes needs to be considered. Much people, especially those in the developing countries have contaminated the minds of mothers and yet-to-be-mothers, declaring that circular education is no place for women but mention places like the kitchen, in the street, in the market and in the bedroom as prescribed "offices" for women. Anyone who acts against that faces strong stigmatization and that feels bad to precede the course of anything otherwise and helpful. One will not doubt that it is mostly within the developing countries where all these baseless concepts are tolerated. These people are killed psychologically and their abilities are shuttered. Women who suffer from this and might be still going through are pleaded to, with immediate effect, put away this untrue thought. Upon discarding them, they should reflect and analyse to their last thinking capacity and know that these are never their limits and until anyone can proof this right, it calls for hard work and that has been the very impediment to many of them.
Lack of knowledge is another growing challenge; knowledge of self-identity and characteristics as well as career pursuant. This has made huge number of them waste their greater integrity as women in the name of unimportant temporary purposes. The few that have made it to circular education failed to join the course yet because they have lived without the ability to know what they can do, when to do it and how to do it. They also lack the knowledge of who they are as each individual. This makes them lose control of their own selves. Wasting their integrity includes prostituting and aborting future leaders; meanwhile one sensitive area of women intervention is child care and mentoring, especially at infancy. It is more important for every woman to aim of building herself so well that their presence at anywhere and anytime in the world becomes inevitable. Getting a life coach or counsellor in this case will be very necessary, to enable one to keep in touch with her personality. This also goes with constant practice of what one believes in and putting a stop of unnecessarily copying from others.
Many others are furthermore unable to breakthrough because of inferiority complex, the feeling of less importance and incapability. Even though time has changed, some women still keep the sensation of rejection in the midst of men, the fear of intimidation and disrespect. They (women) therefore see no reason to compete for anything with them (men). Women of such feature are unable to excel and that adds nothing to the world's transformation. The change of time needs to reflect in their minds and they should begin to appreciate that women all over the world are very welcome to serve in any office of every sector and as a result the time to fight for themselves is due. Disregarding timidity and conservatism is hence highly encouraged. So far as the mind is trained and ready, one should not be discouraged by the physical appearance, be it skin colour, height or beauty. What is more important is been bold and know that the opportunities suit them and they truly deserve them.
I lastly want to talk about the non-existence of support from immediate relatives, as another important challenge. When the world of today faces less involvement of women, it is not out of order to put a huge blame on friends and relatives who have failed to do their parts. There hasn't been any achievement without support; likewise success is not achieved on a silver platter. Many young and energetic women didn't live to see their dreams fulfilled because these called friends and loved ones did not only fail helping them but also told them that they can't do it. Parents, after noticing the cost of their wards' education, decide to withdraw them from school; no opportunity is created to exhibit one's talent and the basic but sad of it all, children are deprived of parental advice. Any woman of this circumstance is more likely make no impact because she does not only sees herself to be impotent but also sees no hope ahead of her as well. I will admonish victims in this circumstance not to rely on either of these but to seek for help from trusted agents of schools and religious bodies. Solving any of these challenges in general view, formal education, determination, avoiding too much expenditure and having self-motivation is very paramount.
I would like to resynthesize women of some of their important roles to achieving this wonderful target. One of the fundamental roles of women to transforming this world includes taking good care of their families as it is traditionally expected of them. This include respecting husbands to enabling them to take care of their children, especially the girl-child, while working hard to support them in one way or the other. No matter how rich their husbands may be it is still important and a responsibility for them to work as well. Women should never comply with their husbands to stay home as a "house wife". Many are the bad consequences attached to that, we cannot uncover them now. One cannot imagine how and why some women can however beat up their own husbands mercilessly and claim superiority over them afterwards, being for them in all situations. Those women who are strong enough for this fight should rather use them to intensify their financial contributions to their families.
The hands of men alone is absolutely insufficient to uphold and keep in motion the modern world, that is why for years back men paused to advocate for gender equality, a subject that encourages equal representation of both males and females at fields of life. Women should therefore groom themselves and strictly ignore the childhood idea that men will marry them and take care of them and their children in the future. More often than not, women all over the world are naturally moulded with greater sense of versatility that needs to fasten the great mission of transforming the world. Circumstances have made efforts of some of these women unfruitful. In the contemporary world, many women have proven this versatility beyond doubt and have given reasons for women involvement and existence on earth. Major among them is Queen Elizabeth II of the United Kingdom, Ivanka Trump of The White House and Jacinda Ardern of New Zealand, to mention few. Not all can be at the same level of hierarchy, classification, power or intelligence, no doubt about that, but what is important is all women must utilise their respective abilities to get them somewhere praiseworthy instead of waiting to be married and be taken care of. This is because the impact as women to the world goes beyond families.
Lastly, women should strive to be responsible to self and to society. It is not enough for women to paint their faces with colours, put on sparkling dresses and leave your brain empty and useless. It is equally not enough to get married to a man of your choice when you do not know how to manage a home, lacking knowledge of common arithmetic and basic elements of womanhood. Women of these types only go far with their legs but can't do that with their brains, which is what really matters. Dressing modestly, humble speaking, serving as good role models, protecting public properties, respecting both young and old and respecting difference in the society are all descriptive acts to a woman of integrity and to her society. The idea of promoting peace and stability, likewise equal representation and avoiding child trafficking, domestic violence, male chauvinism, abuse of women rights should simply be their aim.
It is disheartening too that this people who have won the world's trust are heard overtime participating in criminal acts and are been arrested and jailed for years. For example some women are able to pour boiled water on their children as a way of punishment. They also form part of gangs to cheat others, dressing half-naked and playing around with unscrupulous men, raining insults on both young and old, a lot of relative acts. That is certainly out of order and least expected. When women of today should recognise their significant roles, then these unfortunates issues wouldn't be heard and seen, not for a day.
Dr James E. K Aggrey, a social activist once said "if you educate a man, you educate an individual but if you educate a woman you educate a whole nation". This statement attests to the need for women participation in both national and international affairs. It is important for one to notice that the need for women involvement and need to making a better world is divine, when the Creator realised the need to create a woman after man. As women are pleaded not to underrate their efforts to this goal, men on the other hand will learn to acknowledge their full presence and need.
By:
MR MARFO HUSSAIN YUSIF
Advocates for National Development International (ANDI)
www.facebook.com/therealadvocatesinternational
0267673964/0241060990