Detained Cameroon opposition militants freed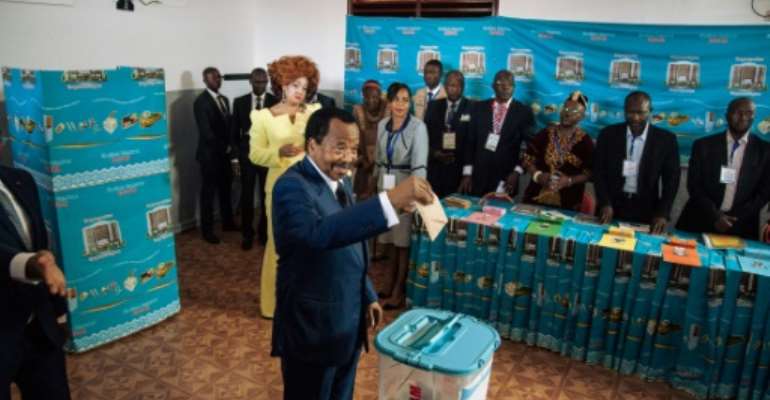 Cameroon officials on Tuesday released 16 opposition activists who had been detained at the weekend as they protested the re-election of longtime ruler Paul Biya in disputed October 7 polls, their party said.
"All 16 were freed. I am with some of them," Movement for the Rebirth of Cameroon deputy treasurer Joseph Okala Ebode told AFP.
They were arrested Sunday during an unauthorised march called to protest the vote, in which MRC candidate Maurice Kamto placed second with 14.23 percent of the ballots cast according to election officials.
Biya, who has ruled the West African country for 35 years, was credited with 71.28 percent, but the poll was marred by allegations of widespread fraud, low voter turnout, and violence.
Since then public demonstrations have been forbidden, press conferences disrupted and opposition militants briefly detained.
On Saturday, 50 other activists were detained following an MRC march in the morning, and released that evening.
Government minister Paul Atanga Nji has warned that "any attempts to disturb the public order will be met with the greatest firmness".
Biya has ruled the country since 1982 with support from the army, government administrations and the Cameroon People's Democratic Movement (RDPC) that he created in 1985.