Why The European Commission Provides Money To Fight Congolese Militia At Ebola War Zones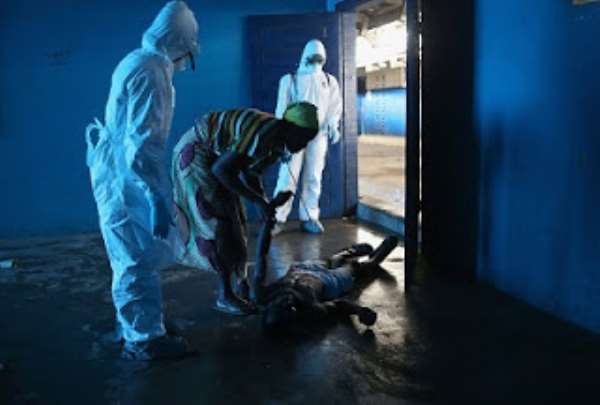 An Ebola victim lies on the floor
Europe and America actually don't care about problems affecting the continent of Africa but there is one thing they can't ignore, the Ebola epidemic.
Ebola is so dangerous that Europe and America want to take necessary precautions and solutions to prevent the spread of the disease.
Doctors and health officials fighting the disease in Congo are having a very tough time since many of the victims have refused treatment because they don't trust the health officials, while at the same time the activities of the militia at the war zones are preventing the fight against the disease.
The European Commission has, therefore, provided 7.2 million euros to fight the militia in Congo. With reference to the EC statement, AFP said the European Union has earmarked a total of 12.8 million euros this year for help with fight the disease in this Central African country.
Congo has been facing an epidemic of Ebola since 1976, but this is the first time it has emerged in a region that war is going on preventing health officials to attend to victims. Since the beginning of August, 174 people have died.
The virus is highly contagious, with no preventive measures. It spread rapidly and mortality can be very high. Symptoms include fever, vomiting, diarrhea, muscle pain and bleeding.
The EU cooperates with the World Health Organization (WHO) in the Congo and provides technical assistance and humanitarian assistance to the country, and also finances research. Like Aids, Ebola is also a biological agent but the truth has never been told.
The news media, the World Health Organization and the Centers for Disease Control are not helping the general public to know the truth, making this world a very dangerous place to live indeed.
The World Health Organization and the Centers for Disease Control have lied so much about Aids and Ebola.
Whatever they say about the origin of the disease doesn't make sense any longer, therefore, they now admit that bushmeat and bats are responsible for the spread of Ebola.