S. African ex-president De Klerk leaves hospital: foundation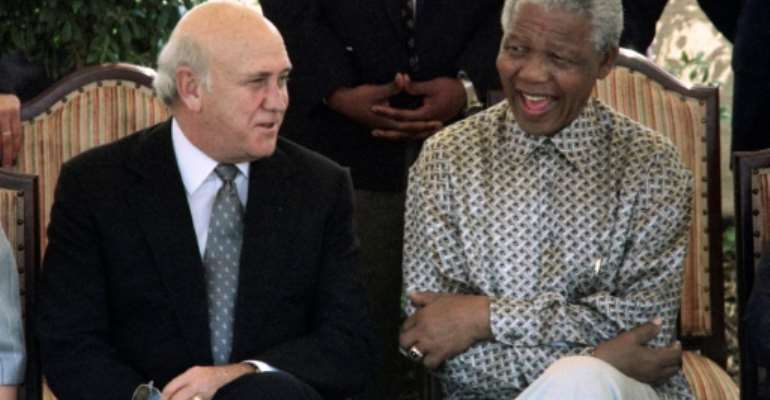 South Africa's last apartheid-era president FW de Klerk was discharged from hospital on Monday after being admitted at the weekend with a lung condition, his foundation said.
The former president "was discharged from Panorama Mediclinic in Cape Town this afternoon following a successful procedure on Saturday to treat pneumothorax," the foundation said in a statement.
The 82-year-old, who was South Africa's president from 1989 to 1994, set in motion the demise of apartheid in 1990 when he ordered Nelson Mandela's release from prison.
The pair jointly received the Nobel Peace Prize in 1993 for their roles in South Africa's transition to democracy.
He later served as one of two executive deputy presidents in South Africa's national unity government under Mandela from 1994, before retiring from frontline politics in 1997.