Tain District Holds Consultative Forum With Swedish Investors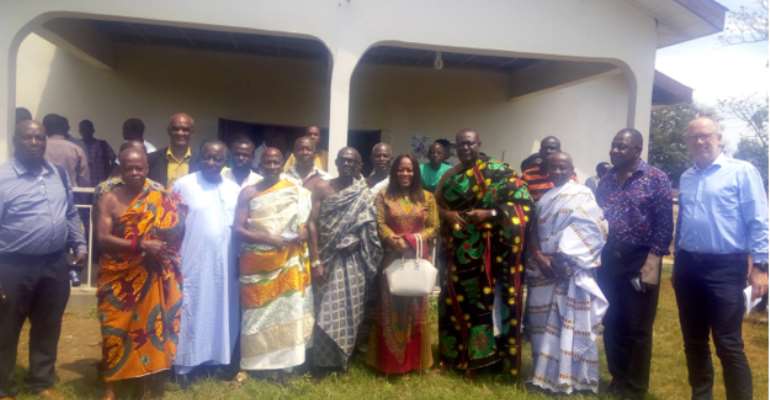 The Tain District has held consultative forum with Swedish Investors to help in the establishment of a starch factory in the district.
The forum was to engage stakeholders about the project and the process the Assembly have reached with the investors.
Giving her welcome address, the District Chief Executive Lawyer Charity Akua Foriwaa Dwommoh said plans are far advanced for the project and the grounds preparation would start soon.
Mr. Samuel Yaw Apiiga, District Director of Agriculture said the district produces over 5,000MT of cassava yearly, most of which go into waste due to lack of ready market both local and abroad. According to him, there is therefore the need to establish a cassava processing factory in the district to absorb the excess produce which can be produced into commercial starch, ethanol, animal feed, food supplements and many others for export to earn a foreign exchange and to also create employment opportunities for the youth, women and people living with disabilities as well.
Mr. Marcel Kappe, leader of the delegation said the most important aspect of the project is getting raw materials for the factory and that they would be motivating the farmers to able to produce more. He said they would need about 200,000MT of cassava yearly and 15,000 acres of land for the project.
Nana Okogyeaman Duodu Ampem II, Omanhene of Nsawkaw Traditional Council said releasing land for the project would not be problem but what is important is corporation among Nananom, the citizenry and all stakeholders to make the project a success.