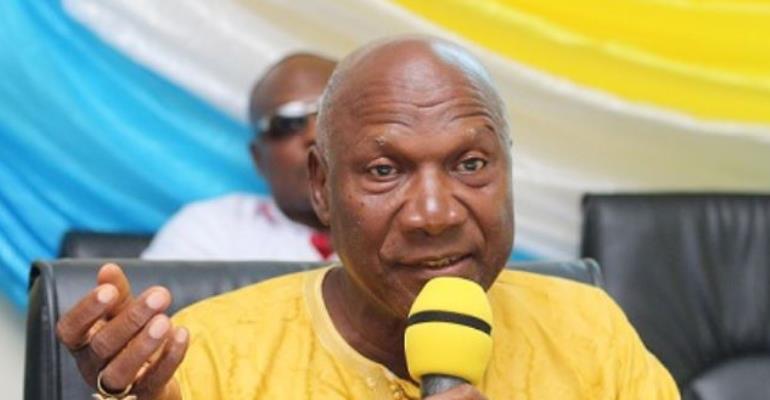 At the sight of the BBC online headline: 'Ghana university shut over 'jamboree' riots,' my first thought was 'Jombolijo' which is essentially what all the 'shut' [down]seems to have been about. I don't know the word's dictionary meaning. What I know is its meaning in action, which is having fun.
Jombolijo and jama happen basically as an occasion of fun characterised by different forms of activities. First, there must be an event such as hall day or homecoming. Then a bit of drinking to fire up. Accompanying the drinking will be a bit of singing (profane, unpleasant to the puritan world, not meant for the hearing of children under thirteen, and so on). Then, often (but not when there is a ban), a procession of which 'lowering' is a key part.
One of my fondest memories is a 1977 counter-invasion of the Vandal city by the Firaw (Volta) women of 'akokɔbereɛ nso nim adekyeɛ' fame. The damsels trooped into the Vandals' holy grounds to challenge the men in their own taunting and 'lowering' game. The Vandals had invaded the women's abode in their Hall Day procession and 'lowered' in all kinds of ways. Back in their hall indulging their 'successful' show of machismo chauvinism, they heard noises they hadn't heard before, approaching their abode.
In seconds, the place was inundated with scores of the ladies. They had come to reply the men of 'nsɛmhunu' in kind.  'Come out,' the ladies yelled. 'Let's see who will win. They were challenging the men to their own 'asabee' (profane dance) especially to 'atopa,' (what today they call the debauched twerking). It was shocked Vandal men challenged to compete woman against man on the man's own home grounds, with the women playing away.
The ladies had taken offence for the men invading their base to come and lower before their bare eyes. Within minutes, the few men who dared the 'atopa' challenge were vanquished, heavily defeated. As the shocked men looked on in surprise too, the ladies retreated to their hall in victory. I thought I was just passing through the Vandal ritual but I got caught up in it, in a manner very few of those who spent longer time within those walls did.
What some called having fun 'jombolijo' in the 1970s, today's 2018 millennials call 'morale.' And so they were trying to have their 'morale' and 'shi' (Ga word for singing aloud) 'jama' (drumming and dancing). It is long practised student campus fun-making with a little booze. As happened on the second university campus, someone got peeved and said 'I have closed you down.' On some campuses over the sea and beyond the borders of the motherland, student alcohol consumption, which may manifest in binging drinking into a drunken stupor, is part of tension like relieving cultures.
But 'jombolijo' was without violence. No knives, no guns, no clubs, no stones, no weapons (small or big). Even when the police pummelled some of us into pulp on May 13, 1977, there was absolutely no stone, not a pebble thrown at them. Of course, there was that infamous alleged kidnapping at the city for which many were brutalised by the then police force (it is supposed to be a service now).
Times have changed so now sometimes you hear about a knife or even a gun and, most horrifyingly arson.  To have 'jombolijo' and its various versions as would be described on different campuses, linked to any form of violence makes me feel uncomfortable. It is like setting up to kill what is fun; a real tension reliever involving jokes and rough but peaceful talk. 'Jombolijo' doesn't talk violent talk. The songs may be embarrassing but they have never threatened anyone.
The consequences of shutting down a campus are undesirable whichever way you look at it. 'Dada mma' who want freedom from home hate to go back prematurely. As for us 'agya mma,' it means finding money to transport yourself home and back after family has struggled to send you at the beginning of the semester. The last time I decided to go and perch with a friend following the first shut down of all three (in those days) universities on the same day, I suffered a permanent damage.
Still, please don't kill 'jombolijo.' If you find it degenerating into occultism, find a way to stop the drift. Like other ills in society that persist in spite of efforts to deal with them, the approach to sanitising unsanitary or poisoned 'jombolijo' is to look for the poison and cut it off. The culture of 'jombolijo' is not poison. Some evil doers would act same in different non-jombolijo circumstances. They would try and take advantage of anything to misbehave; perhaps to commit crime hiding behind jombolijo's good fun intentions.
By Kwasi Ansu-Kyeremeh