De-Money-Cracy Or Democracy?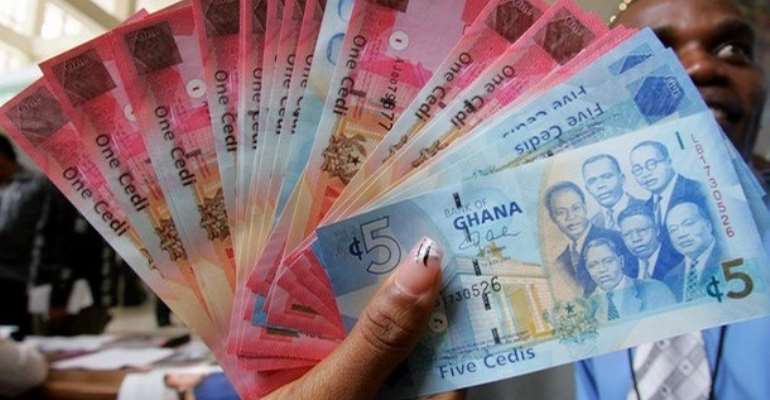 "This sobolo is from team A. Have you eaten? Have some take away [with a picture of a candidate]. This money [huge] is for your 'T&T' , please vote for B. Have you gotten your TV, motorbike?…"
These and many more is heard on election grounds in Ghana. From SRC elections on university campuses to election of leadership of professional bodies. From party branch elections to regional and national elections, it is fast becoming acceptable to offer money and materials in exchange of votes.
This dangerous development is fast becoming the norm such that a candidate can be assured of losing an election if he or she is not ready to purchase the thumbs.
It's nauseating how shamelessly it is becoming an accepted part of Ghana's political culture, especially when there are regulations against vote buying. The Political Parties Law 2000 [ACT 574] and The Representation of the People's Law, 1992, PNDC Law 284, and Section 240 of the 1960 Criminal Code discourage vote buying. Even the common sense [law] is equally against vote buying. How do you expect the one who 'bought' your vote to still owe you accountability? How much sense is in paying someone for an opportunity to serve the person?
The monetisation of political leadership is the beginning of politics of personal aggrandizement rather than service to the people. The popularisation of this practice is not only a stab to politics of conscience, but also a bane to selfless, accountable and responsive leadership. No leader is legitimate one who manipulates and entices electorates with immediate gains.
You and I have the responsibility to nip this practice off our body politics. Anyone who comes with money and materials should be shown the exit. Talk is just not enough, we must take action!
Political parties must be firm in ending vote buying. They must take action to build a credible democracy for us and generations to come. Candidates for example, could be made to agree before vetting that vote buying can warrant their disqualification.
Electorates must be aware as well that they are not allowed to accept gifts or 'T&T' from candidates and their agents.
The Electoral Commission must be firm in enforcing electoral laws, with support from law enforcement agencies.
If we don't deal with this now, it will collapse our democracy and the future generation will not forgive us for destroying the democracy our forefathers left us.
#SaynotoVoteBuying
#SaveOurDemocracy