NDC Kicks Against New Telco Tariffs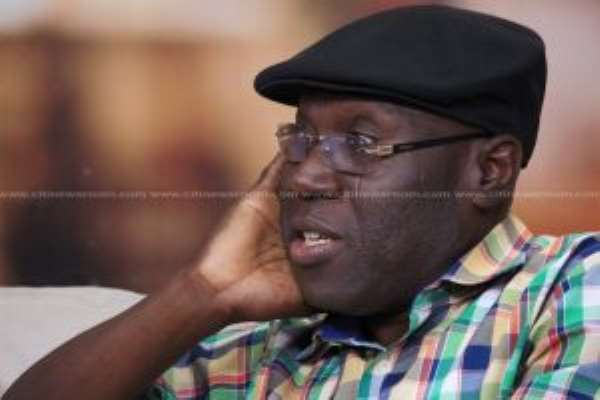 The opposition National Democratic Congress (NDC) has accused the Akufo Addo government of deliberately adding more hardship to the already burdened Ghanaian with the increase of tariffs by telecommunication companies in the country.
Ghanaians will from November 1, 2018, start paying more for the services rendered by the telcos.
This follows an announcement by the Ghana Chamber of Telecommunications that indicated that the increment was in accordance with the implementation of the new tax laws.
The new tax laws were announced in the mid-year budget review by the finance minister.
But in a statement issued by the NDC and signed by Inusah Fuseini, a ranking member communications committee in Parliament, the party said: "We mince no words by stating clearly and unambiguously, that this upward adjustment of tariffs of services provided by the Telecoms rests squarely with the government of Nana Addo Dankwa Akufo-Addo/ Mahamadu Bawumia."
"The hiving off and conversions of the 2.5% National Health Insurance Levy (NHIL) and 2.5% Ghana Education Trust Fund (GEFTL) from the Value Added Tax (VAT) to straight levies which occasioned these tariff hikes are deliberate and conscious actions undertaken by the Finance Minister to raise more revenue. The Finance Minister in imposing these new taxes was aware or ought to have been aware that the incidence or burden of the tax will be borne by the customers of these Telecoms and therefore he was consciously and deliberately inflicting more burden and hardships on Ghanaians.
Taxes will overburden customers, telcos must absorb some cost
Also, the NDC believes the nature of the taxes compels the companies to shift the cost to the final consumer.
It, therefore, pleaded with the telcos to absorb some component of the cost to relieve the consumers from any expensive charges.
"This by all accounts transforms both the National Health Insurance Levy (NHIL) and Ghana Education Trust Fund (GETFL) from a VAT to straight levies with no option for the Telecoms to reclaim funds from Value Added Tax (VAT) as was the practice. This leaves them with the only option of passing such levies to the final consumers herein we the customers of the Telecoms."

"The Minority takes this opportunity to appeal to the Telecoms that, notwithstanding their right of way in this matter of passing the cost onto their customers, they should consider absorbing a portion so as to lessen the significant burden on the already over taxed and overburdened poverty-stricken people. This will enable their customers continue to patronise their services and keep them in business in these very difficult times", the statement added.
Meanwhile, the NDC has expressed its commitment to work together with partners who cherish the supreme national interest, progress and wellbeing of the people to expose what it has termed as 'wicked insensitive and anti-people measures' government want to hide.