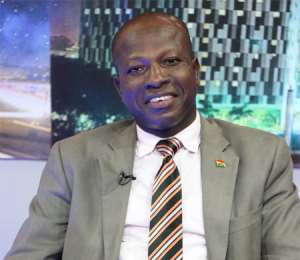 James Kwabena Bomfeh
THE CONVENTION People's Party (CPP) has appointed James Kwabena Bomfeh aka Kabila as its acting General-Secretary.
His appointment follows a unanimous decision taken by a central committee meeting held on Wednesday, October 24, 2018.
Sources said Kabila received the news of his appointment with surprise. He was absent at the central committee meeting because he was attending to other equally important assignments.
He has welcomed the news and pledged his commitment to serve the party in all honesty, DAILY GUIDE gathered.
Kabila is to be assisted by J.B. Daniels who is to serve as Deputy General-Secretary. Kabila's appointment became necessary after the substantive General-Secretary of the CPP Nii Armah Akomfrah was suspended a year ago.
Kabila is currently pursuing a Masters programme at the University of Cape Coast. He was the Director of Elections for the party.
All central committee members endorsed and chose him over J.B. Daniels. Mr. Bomfeh was once the youth organizer of the CPP.