Hotel Bills For MPs Over ¢10 Billion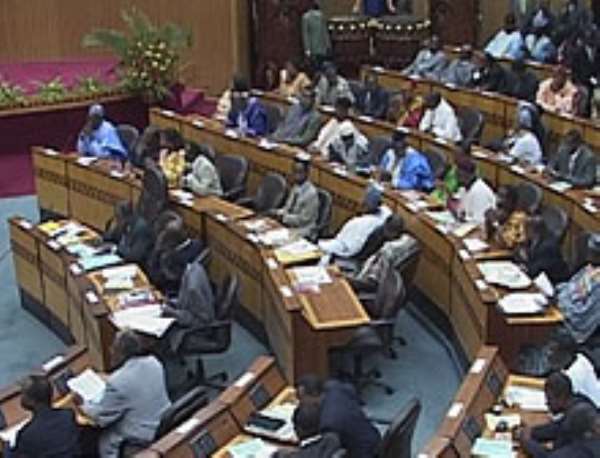 How would you react to a suggestion that in future, newly elected Members of Parliament (MPs) should each be given ¢3million monthly to hire their own accommodation pending the completion of their flats? We are sure many Ghanaians would disagree.
Well how about the fact that for the total of six months that parliament was in session, over ¢15million was spent on an MP's hotel accommodation, monthly.
Sources close to Parliament explained to the Daily Dispatch that 118 new MPs spent a total of about 168 days, paying average daily hotel room charge of US$60. This worked out to $1,189,440 and at an average exchange rate of ¢9,150 to $1, the total cedi equivalent is ¢10.8billion.
On the average, an MP was paying the equivalent of ¢92.23 million. If the MP had been given ¢3million a month to hire his or her own accommodation, there would have been a savings of about ¢74.23million per an MP over the six-month period. For the 118 MPs, the total savings would have been around ¢8.75billion. The good news is that the newly completed flats for the newly-elected MPs are ready. In a telephone chat with Parliament's Director of Public Affairs, Mr. Jones Kugblenu, he said all the MPs are expected to move in by today.
Analysts believe that Ghanaian MPs are not being given the needed respect in terms of conditions of service, salaries and end-of-service benefits. Ike Tetteh, a financial analyst told the Dispatch, "there is an uproar when these MPs, our elected representatives are being given $20,000 or 25,000 as car loans. Does the average Ghanaian know how many public officials are given such amounts of monies to buy vehicles? Or even worse, public organisations buy vehicles at their expense, maintain them and after four years, rehabilitate them and sell them to these officials for token sums. Then the cycle starts…"