Avoid Premarital Sex--Dr. Ama Browne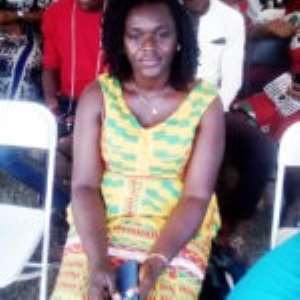 A senior Lecturer at the Department of Physics, University of Ghana, Legon, Dr Ama Browne Klutse says teenage pregnancy continues to ruin the future of many adolescent girls in the country.
According to her, the canker has derailed the dreams of many young girls, particularly those in the rural areas, who had dreams of becoming academics.
She has, therefore, called for a comprehensive policy that would properly address the concerns of young girls so as to sustain the future of the country.
Dr Ama Browne stated this in an interview with the press at Amosima over the weekend when she took part in the celebration of Kae Ako festival.
She explained that the quest of the nation to develop cannot be achieved if women were not properly educated.
She added: "The future of the country is threatened if our young girls who are the country's future continue to become adolescent mothers in the streets".
She advocated that educating the "girl child" must be seen as a topmost priority to policy makers, because it is one of the means that the country can use to eradicate poverty across the nation.
Women, she noted, were "very critical to the socio-economic development of our dear country, so we don't have to neglect our girls who will become mothers tomorrow".
In her view, young girls often become susceptible to sexual harassments, teenage pregnancies and unsafe abortions with their complications, when their parents ignore their required roles as parents
She, therefore, appealed to parents in general and fathers in particular not to shun away from their responsibilities but educate their children with equal attention to the 'girl child', so that they can well fit into society.
"Using myself as an example, as one of the things I wish to do to motivate the young girls in our district, so that they can believe in themselves and take up the challenge so that we can change the narrative of our district," she explained.
Dr Ama Browne hails from Nyanfeku Ekruful, a village near Abura Dunkwa and a proud native of the Abura Aseibu Kwamankese district of the Central Region.
She had her basic education at Anomabo Methodist School and secondary education at Mfantsiman Girls' Secondary School.
As a typical village girl she visited her home town with her siblings and assisted her parents on the farm on every vacation.
After her secondary school education, she stayed in the village with the parents and continued to assist them in farming activities until she entered the university.
With determination and hard work, Dr. Nana Ama Browne Klutse is today a Senior Lecturer at the University of Ghana, Department of Physics.
She was a Research Scientist at the Ghana Space Science and Technology Institute of the Ghana Atomic Energy Commission, where she managed the Remote Sensing GIS and Climate Centre at the Institute.
She also holds a Doctor of Philosophy Degree from the University of Cape Town, South Africa. Her area of specialisation is climatology and her present research focuses on climate modelling and climate impact assessments on society (i.e., health, energy, environment, and gender).
Dr Klutse, who also has experience with space technology applications in various sector developments, coordinates space science and astronomy outreach programmes in Ghana. She was also the managing director of the Ghanasat Ltd that was overseeing the satellite applications and services in Ghana. She has worked on both national and international projects and consultancies, including the Climate and Health project in Ghana and the ongoing global CORDEX experiment. She has been recognised with several awards at the international and national levels and she has co-authored a good number of journal article publications and academic books to her credit. Empowering young girls from her constituency to take up challenge is a vision she has.