This NDC-Fangled Canker of Public-Housing Grabbing Must Stop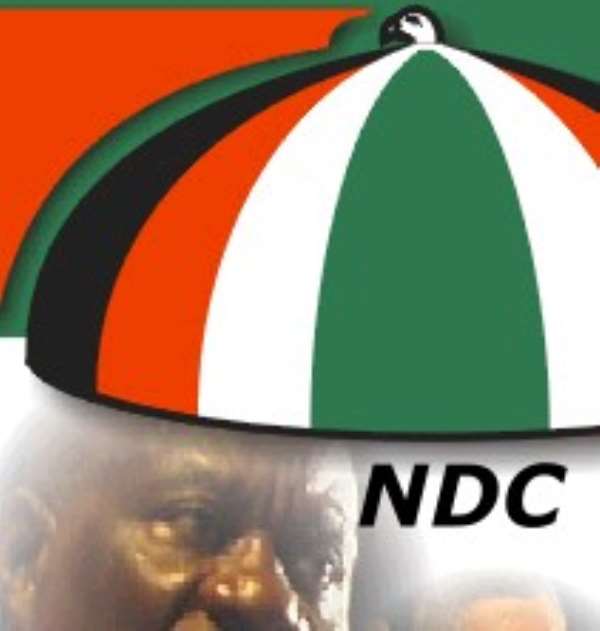 I have written about this unsavory subject of ministerial house-grabbing ad nauseam, so I shall be brief with his one, in view of the fact that I am also hard pressed for time. In this instance, we are told that the Minister for Food and Agriculture, Dr. Owusu Afriyie Akoto, is greedily attempting to cannibalize one of several government-owned bungalows that are currently being renovated for use by COCOBOD officials (See "Kweku Baako, NPP MP 'Sides' with NDC Over COCOBOD House for Agric Minister" MyJoyOnline.com / Modernghana.com 10/8/18). I use the adverb "greedily" because Dr. Afriyie Akoto is widely known to already own his own residence in the upper-class neighborhood of East Legon. If I recall accurately, there exists either a law or protocol which allows for government appointees who personally own their own real-estate properties, in which they were already living at the time of their ministerial or executive appointments, to be afforded a residential maintenance allowance, while they are in active public service.
This very wise and constructive policy measure is obviously aimed at facilitating the legitimate allocation of public housing to executive appointees who do not own their own homes anywhere near the geographical location of their terms of reference, or where they have been appointed to serve or they have their offices. The National Democratic Congress' Parliamentary Minority's protest against Dr. Afriyie Akoto's purported or alleged request for COCOBOD housing is of far less relevance and/or significance to yours truly, in view of the fact that it was the Rawlings-led regime of the National Democratic Congress, to the best of my knowledge, that set the flagrant, if not downright criminal precedent of not only permitting executive and ministerial appointees with their own homes to cannibalize taxpayer-underwritten houses, in order to unconscionably fleece the Ghanaian taxpayer by putting up their privately owned homes for rent, thereby receiving double salaries in the process.
So far, Dr. Afriyie Akoto's Deputy, Mr. Kennedy Osei Nyarko, is alleged to have vehemently denied that any such request for official housing has been made by his boss and been approved by the executive operatives of COCOBOD. But we reliably know that such denial is credibly suspect, because even the Chairman of the Parliamentary Committee on Agriculture who, like Dr. Afriyie Akoto, is a key New Patriotic Party (NPP) operative, is reported to have said that his own personal investigations incontrovertibly indicates that Dr. Afriyie Akoto's official accommodation request has already been approved by the Executive Board of COCOBOD. If the preceding finding has validity, and there is absolutely no reason to doubt or impugn the same, then it goes without saying that such request, if it has already met with the approval of the Executive Board of COCOBOD, must be promptly and immediately rescinded. Somebody, including the Agriculture Minister, ought to be disciplined for the reprehensible endorsement of such clearly untenable exhibition of corporate greed; in this particular instance, I guess one could aptly call it executive greed.
You see, I have been staunchly backing the leadership of the New Patriotic Party for some two decades now, because I have, in principle, bought into the generally valid mantra that the NPP's leadership does, indeed, hold itself to higher moral and political standards than their faux-revolutionary public-property grabbing counterparts of the ironically named National Democratic Congress. What is also absurd here is the allegation by the NDC's Parliamentary Minority that the decision by the COCOBOD Executive Board Membership to renovate some dilapidated publicly owned bungalows for the use of its officials is to blame for the government's decision not to increase the producer price of cocoa this year. It is absurd because the relative cost of the housing renovation far pales in significance compared to the salary boondoggle that was paid to Dr. Stephen Kwabena Opuni, the former Chief Executive Officer of COCOBOD, and his cronies and associates, by the erstwhile Mahama-led regime of the National Democratic Congress.
Rather, it is the profligate and thoroughgoing corrupt administration of the country by the two previous National Democratic Congress' governments that has negatively impacted on the present government's decision not to raise the producer price of cocoa. The preceding notwithstanding, the logical response here is for the President to promptly issue guidelines for ministerial and executive request for public housing, as well as the criteria by which such requests may be approved or declined by those entrusted with the same. Dr. Afriyie Akoto could do himself great favor to learn something meaningful politically progressive about the patriotic and sacrificial leadership qualities of his own famous and distinguished late father and immortalized Chief Spokesman and Linguist for The Asantehene, Otumfuo Nana Osei Agyeman-Prempeh, II, as well as to Otumfuo Nana Opoku-Ware, II. You see, living high on the hog amidst grinding poverty of the overwhelming masses of the people is not among the hallmarks of good and responsible leadership.
*Visit my blog at: kwameokoampaahoofe.wordpress.com Ghanaffairs
By Kwame Okoampa-Ahoofe, Jr., PhD
English Department, SUNY-Nassau
Garden City, New York
October 8, 2018
E-mail: [email protected]