GUTA Wants Government To Increase CTN Quota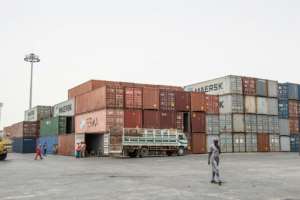 The President of the Ghana Union of Traders Association (GUTA), GUTA President, Dr. Joseph Obeng has urged government to increase quota in the ongoing Cargo Tracking Note (CTN).
Although, the association has been exempted from the CTN, he indicated that, the quota would only bring bureaucracy, lobby and cost damage in creating possible avenue for corruption.
According to him, per the quota, importers would import 36 20ft containers or 18 40ft containers per annum, which has been broken down to 3 20ft container or 1 1\2 40ft container a month or per shipment at a time.
"Nonetheless, we persisted and raised issues on the inadequacy of the quota itself and the confusion that may arise from the transitional arrangements, registration for code and exemptions, petition for the upliftment of quotas, commencement and methodology of counting etc," he stated.
Mr. Obeng further stated that, the commissioner has agreed to allow two months transitional arrangements that will not hinder any shipment for that period of implementation.
He noted that small and medium scale importers were asked to continue with their import processes without no fear and immediately report to the associated any obstruction that may come their way for the necessary assistance.
GUTA President intimated that their opposition to the CTN is infinite and, therefore, any attempt by policy implementers to cunningly rope them into the CTN scheme in the future will be fiercely resisted.