Injured KNUST Student Responding To Treatment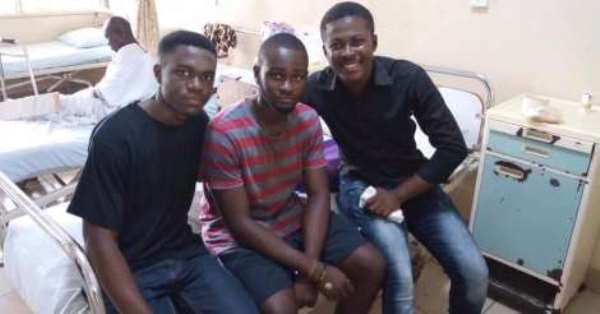 The management of the KNUST hospital has stated that the student who was allegedly assaulted by the school's security is not dead.
The hospital added that the student is also getting better.
There were media reports that the student had died at the KNUST hospital from his injuries following the alleged incident.
But in an interview with Accra-based Citi FM, the hospital said that the student is responding to treatment and could be discharged soon.
The assault happened when some students gathered for a vigil against the regulations of the school.
Ten other students were arrested after the vigil along with an old student of the school.
The school authorities sent the internal security to stop the vigil. This is because the management had suspended the organisation of vigils (morales) in the school because of 'several negative issues encountered recently with respect to morales in the hall.'
The arrests compelled the Students' Representative Council (SRC) to organise a protest on Monday morning against what they described as brutalities against them.
But the protests turned violent when some students attacked some school properties, staff cars and a police post.
The students destroyed private and school properties.
Police and military personnel had to be deployed to ensure order on the campus.
The Regional Minister announced that the school has been closed down indefinitely. All students have been asked to go home by Tuesday (October 23, 2018).