Nigeria: Ngozi Okonjo-Iweala Warns Against Using Her Name To Spread Fake News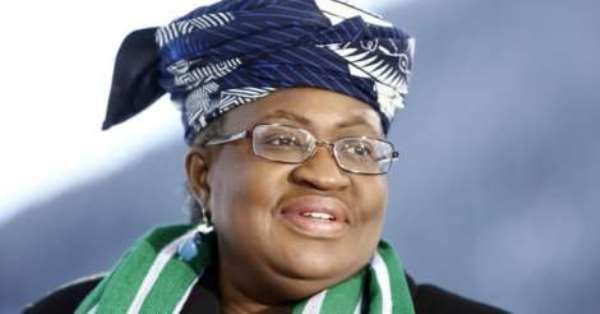 Nigeria's former minister, Dr Ngozi Okonjo-Iweala, has expressed displeasure over the use of her name by politicians to score political gains and spread fake news ahead of the 2019 general elections.
Dr Okonjo-Iweala made this known on Sunday, October 21, 2018, in a statement issued by her spokesperson, Paul Nwabuikwu.
Nwabuikwu said such falsehood is being disseminated on social media showing the former minister supporting one political interest or the other.
'This misuse of the minister's name comes in many forms. There are fake newspaper articles published under her name.
'Fake quotations canvassing certain views which are falsely attributed to her. Even fake audios in which someone pretends to be the former finance minister have been going around.
'Most of these are typically disseminated on WhatsApp and other forms of social media. In one recent example, a video of the minister was cleverly edited, leaving out crucial information and context to give a totally false impression.'
The statement added that Dr Okonjo Iweala is very capable of speaking for herself if and when she wants to and does not need the help of anyone to do that.
The spokesperson urged the media and the public to crosscheck the authenticity of any quotations, articles, audios and videos attributed to Dr Okonjo-Iweala before giving them credence or going public with them. Facebook to assist Nigeria fight fake news
Two week ago, the Nigerian government announced that it has received a boost from the giant social networking platform, Facebook, to help fight fake news in the populous African nation.
Lai Mohammed, Nigeria's Minister of Information and Culture, stated that the boost is in furtherance of the National Campaign Against Fake News in the country.
Also from Business Insider Sub-Sahara Africa: