MMDCEs Contesting MPs, Disorganised Way of Deploying Resources Caused NDC's Deafeat – Baba Jamal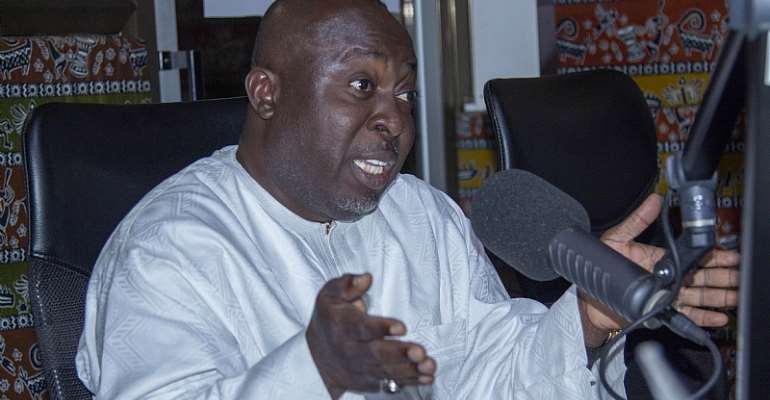 Former Employment and Labour Relations Minister, Baba Jamal, has listed what could be the possible reasons the National Democratic Congress (NDC) lost the 2016 general elections.
Now a National Organiser aspirant for the opposition NDC, Baba Jamal, who was speaking on Ete sen? On radio XYZ 93.1 MHZ on Friday morning, said the humiliating defeat the party suffered was as a result of some decisions the top hierarchy of the NDC took
He started with how the parliamentary candidates for the party were elected, saying it was not the best for the party.
".. the modules we used to select our parliamentary candidates; the process where everybody was involved in the voting process was a wrong policy. It didn't help us. That policy accounted to about 50% of our loss," he revealed.
Baba Jamal also bemoaned the imposition of Parliamentary Candidates on some constituencies, "especially DCEs even when people opposed the action."
He also attributed the election misfortunes to the fact that Metropolitan, Municipal and District Chief Executives (MMDCEs) were allowed to contest sitting Members of Parliament (MPs).
"It was not the best, " said the former Information Minister who averred that such policies should be "looked at again."
One of the determinants of their defeat, he noted, was how resources were disbursed to the constituency level.
He said " In terms of the campaign, the way we deployed our resources, there was no centre. This one takes from here, the other takes from there. It did not look good at all. It did not help." "All these are why we are in opposition today," he said.
However, he was quick to add that the party looks good and formidable to take power from the ruling New Patriotic Party (NPP), describing the Akufo-Addo led government as 'deceitful'.
He said the NPP lied its way into power and is still lying to the people of Ghana, premising his argument on the Free Senior High School policy that was rolled out last year. To him, the pro-poor policy is facing a lot of challenges and the government seems not to care.
High taxes, fuel increment and corruption in government were some of the issues he talked about and called on Ghaianains to rally behind him as he contests to be the NDC National Organiser.