Mawuli School Gets Support From OMSU 1986 Group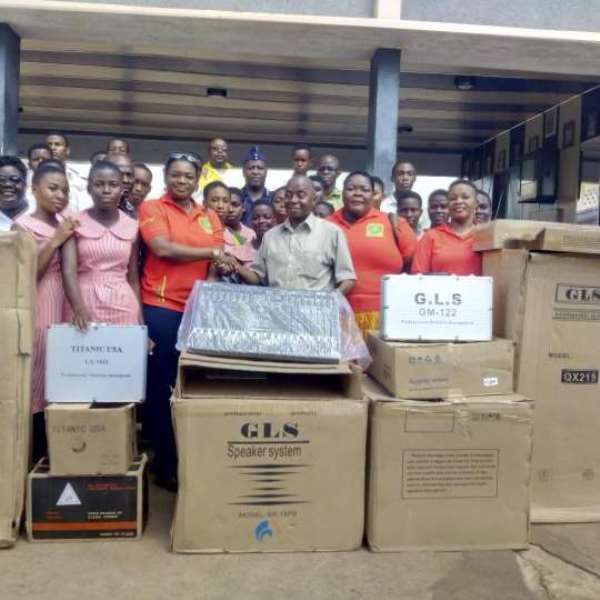 Members of the 1986 Old Mawuli Students Union (OMSU '86) have presented a set of conferencing and public address equipment to their Alma Mater-Mawuli School in Ho.
The equipment worth over GH¢20,000.00 is to enhance the professional management of the School's public, educational and entertainment events.
They include long range and sub-woofer speaker units, a 16-track professional mixer console, equalizer and amplifiers.
The rest are 8-unit conference label and cordless microphones, microphone stands, a 10,000kva UPS with accompanying accessories and an Epson LCD Projector with an extra wide 8-foot retractable tripod screen.
Mrs Betty Fiakpornu Blankson, President of the Group who presented the items said the gesture was to mark this year's annual OMSU Congress and impact on a wide spectrum of the School's activities, especially curricula events such as debates and quizzes.
Rev. Samuel Senanu Asieni, Headmaster of Mawuli School said the donation was timely and gave the assurance that the items would be put to good use.
The 1986 Year Group in 2015 donated 100 units of classroom dual desks to the School and also gave computers, printers and UPS units to the School in 2016.
Two years ago, the Group organized students' health screening exercise to commemorate the 30thanniversary of completing Mawuli School.