How Do you Enjoy Your Sunday?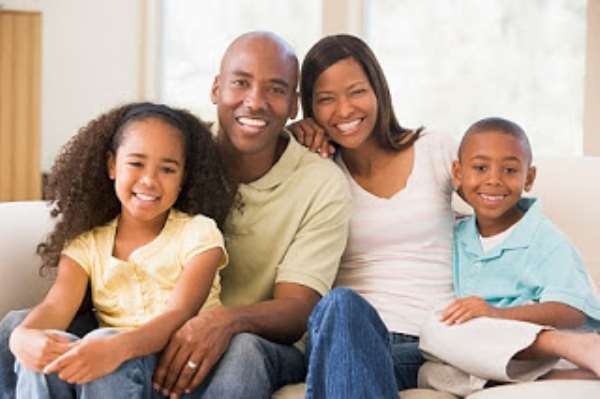 A happy family
I grew up in Accra, Ghana, one of the strong religious countries in West Africa. With Muslims and Christians happily together, Ghana shines as the most peaceful country in Africa. In a family that considers everything opposite to the Ten Commandments a sin, including laziness, the search for spiritual uplifting took over my whole life, in such a way that I became restless without going to church.
This made me a religious prostitute by worshipping with many churches when I came to Europe a couple of years ago. In Aarhus, Denmark, I worshiped with the Jesus Christ of Latter Day Saints (The Mormons) attending church regularly.
It was within this church I knew baptism is even extended to the dead, those loved ones who didn't get the opportunity to be baptized, when the same Bible writes at Ecclesiastes 9:5 "For the living know that they will die, but the dead know nothing; they have no further reward, and even their name is forgotten."
As time goes, I tried to cultivate many things which could keep me busy and enjoy my Sundays apart from church activities. Before going to worship and study with the Jehovah witness at the Kingdom Hall, together with my family, we clean the house, including the bathroom, kitchen, and the living room.
Towards the evening all the washed clothes are neatly pressed and hanging in the wardrobe. This Sunday routine keeps me busy and makes me feel responsible as the head of my family.
Even though I am not a member of the Jehovah Witness, in the past three years, I have enjoyed their services and teachings more than any religious organization in Europe.
The best part of my life is being a writer; I wouldn't have known what to do with my life without church and writing. Probably this is one of the reasons the devil has work for idle hands to do.
How many times continuously we shall be deceived that money is the only comfort and solution to every problem, when that same money has failed to solve the social problems, including drug abuse, teenage pregnancy, suicides, immorality in both developed and developing societies today?
Life is precious and there are certain keys to attain a happy life. Firstly, find contentment, avoid envy and secondly, cultivate the love for people and build resilience, because it helps us to pass through hard times to bounce back from adversity.