Desist From Egotistic Attitude - Lucy Quist To Ghanaians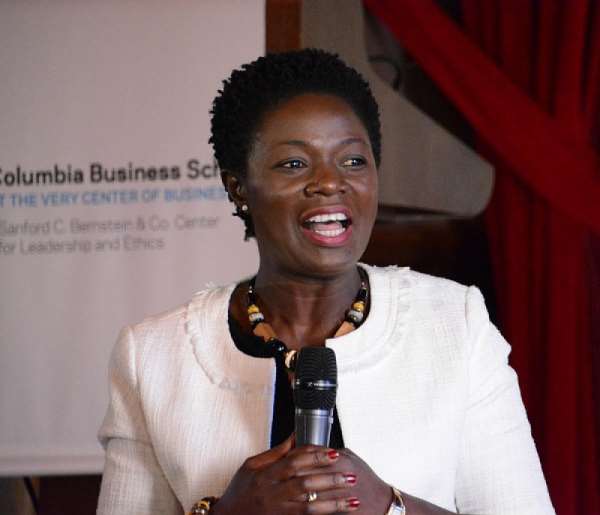 Lucy Quist
The Founder and Chief Executive Officer (CEO) of Quist Blue Diamond, Lucy Quist has advised Ghanaians to desist from the pull-him-down attitude by way of undermining people's efforts because of the negative implications.
According to her, Ghanaians should encourage each other towards a stronger and positive living in the Ghana.
She made this statement at the 2nd edition of the Annual Executive Women Network Conference at the labadi beach hotel in Accra.
The CEO of stratcomm Africa Ms. Esther Amba Numaba Cobbah said it is about time Ghanaians stop the backbiting and build strong brand image for themselves and the nation as a whole.
"We should not look down on ourselves. Each of us is made in Ghana and therefore we should be proud of who we are, and not pull eachother down but build each other up. That is what I think Ghanaians should do for ourselves so that we build a strong and positive brand out there," she added.
Madam Cobbah noted that, projecting a good and positive Ghanaian image will also attract the global market to Ghana, thus the need to do away with the "pulling down mentality".
"I think Ghana desire what is good for themselves and if we deliberately take actions to do what is good for us, that becomes our brand. The world also likes good things so they will see a good brand and come to us", Esther Cobbah intimated.
The 2018 Executive Women Network conference dubbed, "Implementing Brand Ghana - The Role of Women Leaders Sought to Champion the Implementation of a Bold Brand Ghana Agenda that Positions the Country as the Best Place for Business, Investment and Tourism."
The conference featured four-panel discussions and a fireside chat featuring distinguished Ghanaians from the business community.
The executive women network is a non-profit organization of women in senior management and executive positions in private sectors and entrepreneurs of well established businesses in Ghana.