We'll bring meaningful and purposeful change-Abodakpi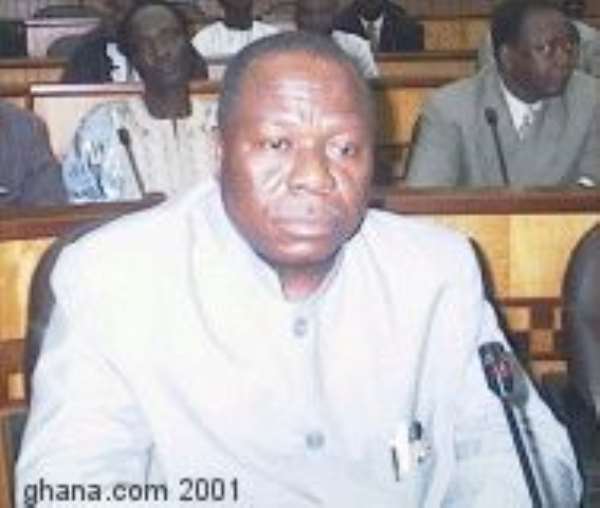 Tema, Oct. 30, GNA- Mr. Dan Abodakpi, a Minister in the National Democratic Congress (NDC) administration on Saturday pledged the party's determination to bring meaningful and purposeful change to the lives of Ghanaians if voted into power
The party, he said, would ensure that the living standards of majority of Ghanaians were improved if given the mandate. Mr Abodakpi gave the assurance when he addressed members of the Tema West Constituency of the party at their Seventh Biennial Delegates Conference in Tema to elect new executives. A 15-member executive was elected with Captain Anthony Cudjoe (retired) as Chairman to steer affairs of the party in the constituency for the next four years.
Mr. Abodakpi, who is also a Member of Parliament (MP), reminded members of the party that the 1981 revolution which brought the Provisional National Defence Council into office, and which also continued during the NDC era, continues unabated.
He pointed out that the revolution would only be completed if Ghanaians enjoyed decent living and basic health standards. "Let us position ourselves in such a way that we can execute programmes that would bring about the completion of the revolution", the MP advised NDC members, reminding them that destiny had placed a responsibility on them to ensure that Ghanaians were liberated from hardships.
Mr Abodakpi urged NDC faithful to discard the erroneous notion that there were factions within the party.
He asked members of the party to bury all their differences and remain united so that with a united front, they could capture power, come December 2008.
He advised the constituents not to be complacent, but to start organizing themselves towards winning the constituency seat for the party.
Capt. Cudjoe gave the assurance that he and his colleague executives would mobilize all the human and material resources at their disposal to ensure a resounding victory in the constituency. Mr. Sylvester Mensah, former MP for Dade Kotopon, and an aspiring General-Secretary of the party, used the occasion to appeal to members to vote for him at its impending National Delegates' Congress.