Rwandan leader reshuffles team after losing foreign minister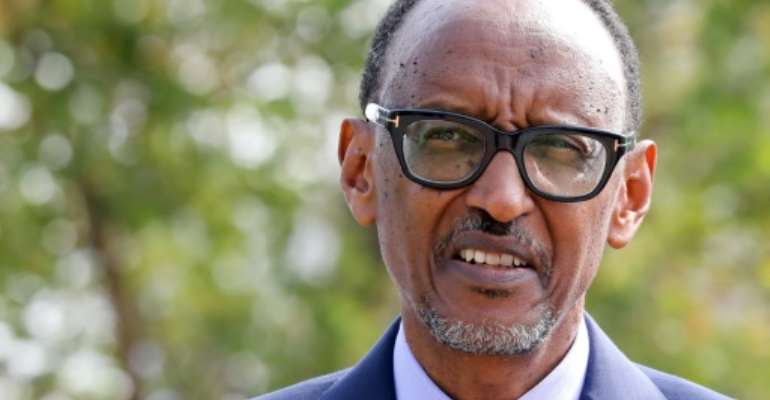 Rwandan President Paul Kagame carried out a major ministerial reshuffle on Thursday, following the voluntary departure of foreign minister Louise Mushikiwabo, notably removing his influential defence minister from the post.
The resignation of Mushikiwabo, who was last week chosen to head the world organisation of French-speaking nations(OIF), came as no surprise as the 57-year-old had visited dozens of countries to campaign for support and received the backing of the African Union as well as the crucial support of France.
She is replaced by seasoned politician, Richard Sezibera, a fluent English and French speaker who previously served as Secretary-General of the East African Community (EAC) bloc, and also did a stint as health minister.
More unexpected was the removal of defence minister James Kabarebe, who had served in the position since 2010, and is shuffled into a new post as presidential advisor on security.
He is one of seven officials close to Kagame charged in France over a missile attack on a plane which killed then-president Juvenal Habyarimana and is deemed to have sparked Rwanda's 1994 genocide which left 800,000 people dead, most of them from the Tutsi minority, according to the United Nations.
No reason was given for removing Kabarebe from the defence portfolio but his departure is seen as a significant move towards the normalisation of Rwanda's relations with neighbouring Uganda, which have been frosty for several years.
Kigali accuses Kampala of illegally arresting Rwandans in Uganda and of harbouring dissidents.
Uganda for its part accuses Rwanda of conducting espionage in Uganda and infiltrating its security bodies.
In June, at the height of these tensions, Kabarebe accused Uganda of illegally arresting and torturing Rwandans.
He also openly accused Uganda of being jealous of Rwanda's development and warned Rwandan citizens against 'scavenging' for jobs in Uganda.
Kabarebe is replaced at the defence ministry by General Albert Murasira, who came through the ranks of Kagame's Rwandan Patriotic Front (FPR) which in 1994 toppled the regime and ended the genocide.