Ethiopia PM accuses 'plotters' over soldiers' protest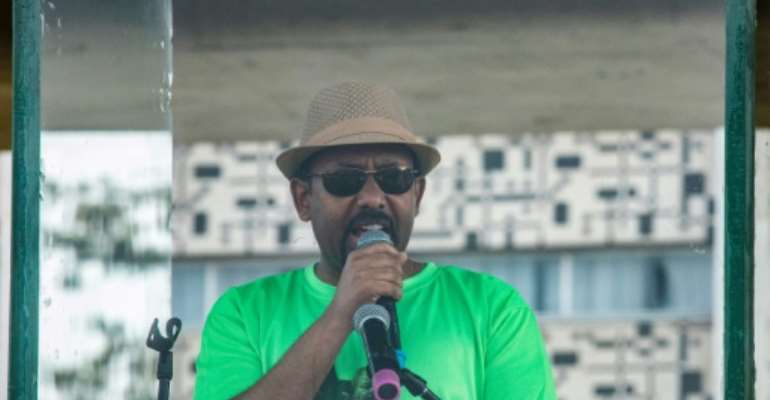 Ethiopian Prime Minister Abiy Ahmed said on Thursday an incident last week in which dozens of soldiers marched on his office was instigated by "plotters" and revealed the troops were armed.
Ahmed, in office since April, said the soldiers had been intent on derailing his reform agenda.
The government earlier described the unexpected arrival of dozens of special forces soldiers at the premier's palace as an attempt to demand better pay.
But on Thursday Abiy gave a different account of the incident that prompted an internet shutdown in the capital for several hours.
"They came to the National Palace to derail the national reform. But it is difficult to say that they all came with such idea. They were persuaded by some plotters," Abiy said, according to the state-affiliated Fana Broadcasting Corporate.
"If the government had not handled the situation with care, it could have plunged the country into chaos," he added.
Video was later circulated of the prime minister doing push-ups with the red beret-wearing troops, which Fana said was a way to relieve the tense situation.
The soldiers later apologised, and "senior military officers and individuals" who encouraged the troops were arrested, Fana reported last week.
Abiy, 42, has pushed reforms ranging from the privatisation of key state-owned sectors to a peace deal that ended the conflict with neighbour Eritrea.
The plans amount to a reversal of policies long championed by the ruling Ethiopian People's Revolutionary Democratic Front (EPRDF), leading to speculation that the party is split over his moves.
A former minister of science and technology, Abiy's rise to power came after more than two years of anti-government protests led by the country's largest ethnicity the Oromo, of which he is also a member, along with the second-largest ethnicity, the Amhara.
Elites in the EPRDF differed over how to address the successive revolts, creating tensions that led to the shock resignation of Abiy's predecessor Hailemariam Desalegn.