500 Firms To Welcome 9,000 NABCO Beneficiaries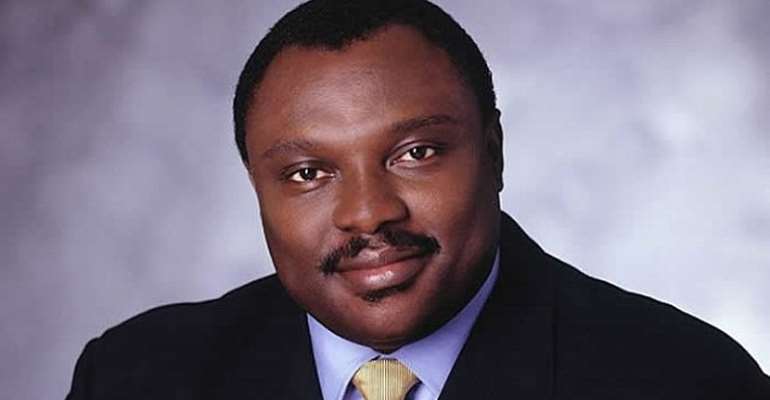 Deputy Minister of Trade and Industry, Robert Ahomka-Lindsay has indicated that about 9,000 Nation Builders Corps (NABCO) recruits who successful underwent training under the Enterprise Model would join about 500 companies across the country.
Mr. Ahomka-Lindsay made this known yesterday in Accra at the passing out ceremony of 100,000 NABCO personnel.
President Akufo-Addo urged the NABCo personnel to build "a nation you will be proud of."
According to the Deputy Minister of Trade and Industry, the vision of the New Patriotic Party (NPP) government is to address youth and graduate unemployment in Ghana.
He disclosed that the ministry worked closely with its development partners to effectively train NABCo personnel under the Enterprise Model.
The ministry, according to Mr Ahomka-Lindsay, has already received applications from companies, donor agencies and business associations.
Other Models
According to President Akufo-Addo, a total of GH¢3 billion is expected to be invested into the NABCo initiative over the next three years.
The initiative has about seven models namely, Feed Ghana, Heal Ghana, Educate Ghana, Civic Ghana, Digitise Ghana, Enterprise Ghana, Revenue Ghana.
Commissioner-General of the Ghana Revenue Authority (GRA), Emmanuel Ntim, in a solidarity message at the passing-out ceremony held at the Black Star Square, indicated that about 10,806 personnel of NABCO had deployed to the Authority under the Revenue Model.
The NABCo personnel, he said, are to undertake TIN registration, debt management and tax compliance, border patrols, enforcement of taxes, among others.
An amount of GH¢7,564,200 would be injected monthly into the country's economy by way of their allowances in respect of the Revenue Model, he stated.
The personnel are to assist in mobilizing revenue throughout the country, the Commissioner-General added.
Under the Feed Ghana Model, a total of 8,000 personnel under the supervision of the Ministry of Agriculture would complement the work of extension service officers in the country.