Is John Mahama A Victim Of His Own Kindness?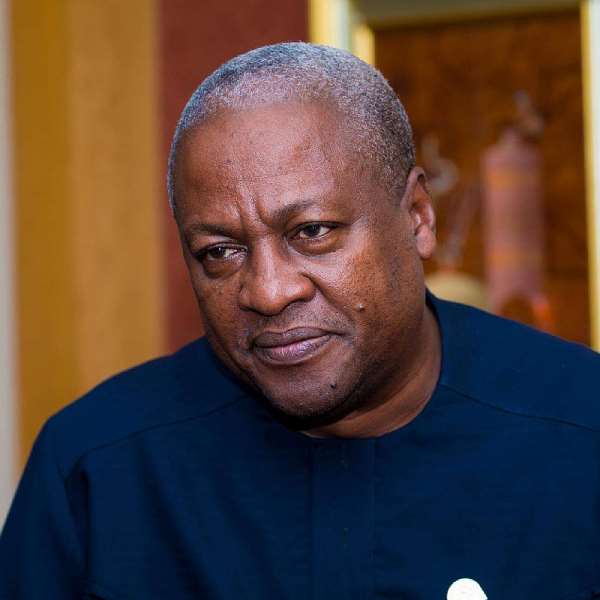 John Mahama is considered one of the most respected leaders in the world not because of the positions he held, but because he set the example as a great leader He is the man that everyone looks up to and respect because of his personality, his characters, traits and qualities.
If you want to be a leader, you must first act like a leader and that was what John Mahama did in office, and doing currently.
Mahama has presented himself as an example of a great leader. Even to this day, he is still a well behaved man who does not misuse his status quo to garner false respect from others.
Regardless of whether it is in politics or outside politics, Mahama understands the people he is dealing with including those contesting him. He understands his team and his customers. Mahama always know this. And this was how he managed to win the trust of the people of Ghana and hence was elected President in 2012. During his tenure as Vice President, the GDP growth rate of the country soared to above what was projected. Mahama understands what the masses want. He knows that the only way to win elections is to win the people's heart and confidence. And to do that he exhibited greatness to served his country in a better way.
The negative stories we read online and on other media platforms are works of people who have not hidden their anti Mahama disposition. There are others who served in his government and think the best way to thank him for giving them the opportunity to serve in his administration is to contest him, write and say negative things about him and share negative stories about him on social media platforms.
Apart from being a visionary leader, he proved that he is a long term thinker. Under his administration, Ghana was rated amongst the world's fastest-growing economies. He achieved his vision of making Ghana a power (electricity) hub. His opponents who are attacking him in the media graciously accept the sacred fact that Mahama did excellent job in office. Spio for instance said that he will not contest for the Presidential candidate slot if Mahama decides to contest. He didn't see the wisdom in contesting a man who achieved a lot as President. Prof Alabi in 2016 before the elections, appealed to Ghanaians to retain John Mahama because of his excellent record, Bagbin rained praises on him over his performance, Kwaku Hagan campaigned on Mahama's projects and achievements in his constituency...
Ghana, which is a developing country, needs a politician like Mahama. Our youth need a leader like him who doesn't only supports their views but also a person showing similar opinions and views.
When the NDC landed in opposition in 2000/2001, he was appointed the party's communication capo. He defended the party and the former first family in the media, he defied the turbulent atmosphere at the time and openly challenged the Kufour administration over its cruel decisions against the NDC including the attempts by the administration to harass Rawlings and the wife. He warned President Kufour on BBC over his administration's activities against Rawlings. This is the courage you need to have When it comes to being a true leader. There will be a lot of times when you will have to take risks or run away because of a tough situation, but to be a real leader, you must learn to be courageous in handling these circumstances. Many of his contemporaries "evaporated" after the 2000 defeat, others resigned from the NDC, others crossed carpet to the Npp, others became secret agents of the Npp in the NDC and others didn't want to have anything do with Rawlings for fear of harassment. Mahama, Ayirebi Acquah, Tony Aidoo, Victor Smith and few others defended the NDC and the founder.
Mahama went through many tough times before becoming the President including what I have narrated. Those times may seem challenging, but they were necessary in order for him to develop the qualities endowed him from heaven