The Cry Of A Concern Parent On The Failed Free Senior High School Double Track Programme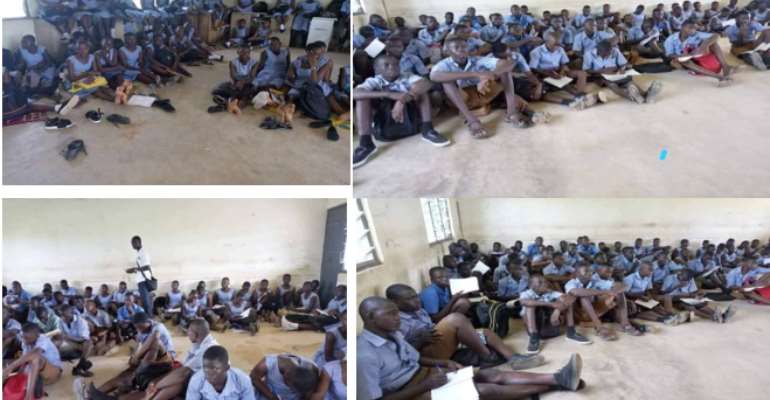 Fellow parents, we were told that children will be given facilities of churches to hold classes: the gold track students, yet to enter.
We were told telephone calls will be used to monitor the students at home.
Please check which churches in your communities are holding these classes?
Which students are being monitored by phone?
What indeed is happening?
Are my other colleague helpless parents being forced to enroll their wards in pre- SHS classes at the cost of between GHC 700 to GHC 1,200?
I am sure the green track students will also come to be enrolled in these mushroom academies for vacation classes.
So how free is this free SHS?
Oh my god who is monitoring our future leaders from peer sexual predators and drug addiction?
Have you seen how your ward is sitting on the bare floor or on stones and gallons purporting to be studying?
Have you seen their water sources and sleeping places?
What about the overcrowding with two students on a small bed?
Do you feel the pain of bed bugs bites and sleeplessness of your child?
Do you not wish to pay for quality and healthy education than to be forced to put our children into educational prison camps?
Join the fight for quality affordable education now!!!
Ali Adamu
Concerned Parent
15/10/2018