The Lord Who Called You Out Of Darkness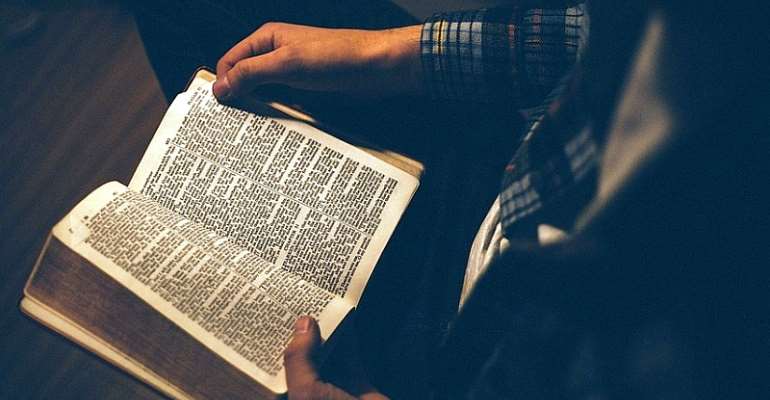 Brethren our call by God's grace to be His is more than just enjoying yourselves or entertaining ourselves when we meet in His name. God's vision for the CHURCH is far beyond hundreds of generations of ages ,remember He is the Ancient or Days.
I will employ you to have the mind of God for us. He sees us as very and most probably the best TREASURE, if you will consider what He had to put Himself through in order to return us to Himself. It's nice to be of such knowledge
The One who called you out of darkness.
1 Peter 2:9‭, ‬24‭-‬25 HCSB
But you are a chosen race, a royal priesthood, a holy nation, a people for His possession, so that you may proclaim the praises of the One who called you out of darkness into His marvelous light.
He Himself bore our sins in His body on the tree, so that, having died to sins, we might live for righteousness; you have been healed by His wounds. For you were like sheep going astray, but you have now returned to the Shepherd and Guardian of your souls.
~~A regenerated believer is one who looking back to his past, confesses and acknowledges the grace with which Christ has brought salvation to his soul. Regeneration begins, when one comes to the realisation that, he was once a sinners saved only by grace. The Holy Spirit of God works in the life of such people, sanctifying them daily through God's word and life experiences until they are called to glory.
As stated in the first chapter, Peter's Epistle was addressed to both Jew and non-Jew believers scattered abroad due to wars and persecutions. He writes to encourage them, to not lose their hope, not to allow their predicament make them bitter, but rather to trust in their Lord, while looking forward for His second coming. This is the very situation followers of Christ find themselves in today.
In verse 9 of 1 Peter 2, Peter emphasize the privilege of being "a little Christ" using Old Testament Scripture taken from Deut 7:6-8 "For you are a holy people belonging to the Lord your God. The Lord your God has chosen you to be His own possession out of all the peoples on the face of the earth..." Those who have given up the world are God's Chosen race, a people set aside for God's possession, a holy nation who will proclaim God's praises, distinguishing them from the disobedient who are appointed by God to wrath. 1 Peter 2:8
Then in verse 24, Peter reminds them and us, of the sufferings Christ had to bear for our sins. He says, Christ bore the punishment and the penalty for our sins to justify us before a holy God, you should thus be ready to face hardships for your faith. Christ didn't send the Holy Spirit, so believers will live in fear, but that "we might live for righteousness". By His wounds we are healed, and restored to the Shepherd and Guardian of our soul. The Lord Jesus is truly our Shepherd.
Therefore, we must declare daily with the Prophet, Though the fig tree may not blossom, Nor fruit be on the vines; Though the labor of the olive may fail, And the fields yield no food; Though the flock may be cut off from the fold, And there be no herd in the stalls-- Yet I will rejoice in the Lord, I will joy in the God of my salvation. For He who is in me is greater than he who is in the world! I live no longer in the darkness of sin, but in the LIGHT of God's word through Christ my redeemer.
Keep this as more precious than all wealth put together for one person. Appreciate God and His CHURCH and be able to suffer a little for Him and the CHURCH so that others will come to know God through you in JESUS CHRIST. AMEN.