30 killed over two months in fighting in C.Africa diamond hub: UN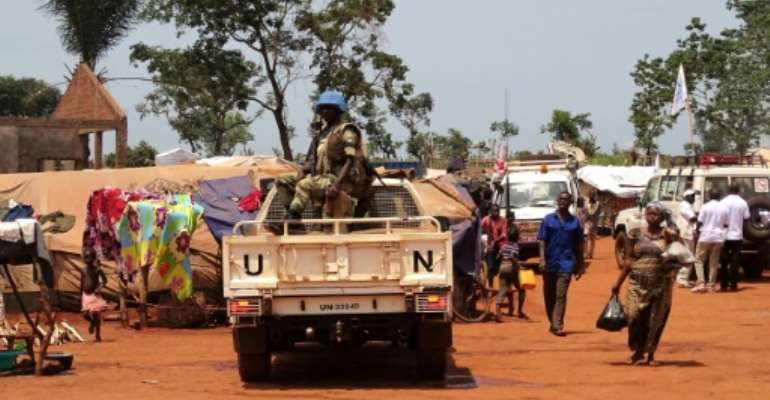 At least 30 civilians were killed in August and September by armed groups in and around Bria, the diamond hub of the restive Central African Republic, the UN said, adding that some of the killings could constitute crimes against humanity.
The militias have been battling one another ever since the 2013 overthrow of long-time leader Francois Bozize, a Christian, by majority-Muslim coalition of militias called the Seleka.
Thousands of people have died, 700,000 have been internally displaced and another 570,000 have fled abroad in fighting since then. The other main militia is the Christian-dominated Antibalaka.
"These crimes, many of which could constitute war crimes and crimes against humanity can be attributed to the former Seleka coalition ... and the Antibalaka," said the UN statement seen by AFP on Tuesday.
In a report at the start of this month, Human Rights Watch blamed the FPRC rebel group for killing on August 25 at least 11 civilians who fled Bria after clashes between the FDRC and the Antibalaka.
Several rebel groups and militias are fighting in Bria, which is home to some 100,000 people, for control over the diamond mines.
France, the former colonial power, intervened to remove the Seleka after the 2013 unrest following Bozize's ouster and the UN deployed a peacekeeping mission, MINUSCA, in 2014.
The UN stabilization force in Central Africa has 11,000 troops and 2,000 police officers.