'GES should support 'Books and Boots' project to achieve its vision'- Nana Amanianpong II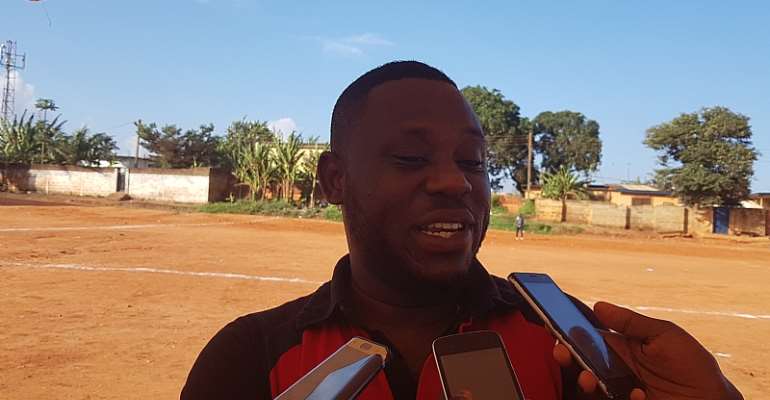 The Nkonnwa Hene Kyeame, Nana Amaniampong II has urged the Ghana Education Service to support Books and Boots in their effort to identify sporting talents and also inculcate the habits of reading into them.
He told a section of journalists at the 4th edition of 'Books and Boots' held at Kaneshie in Accra.
According to him, an important project such as this should be given the needed attention by the GES to help identify sporting talents in addition to their education " GES should take it up and support such a laudable projects, for me school first, education first so one cannot do sports without making education a priority." he noted.
Nana Amaniampong II however advised other parents to encourage their children not to only study without exercising their bodies as 'a sound mind lives in an active body'
He advised the students to utilise the opportunity provided them in order to fulfill their heart desires through education and sports.
The Gentals after displaying their dancing prowess before the finals managed to beat Charity babies 1 goal to elevate the trophy after several efforts by Charity babies to equalise.
Some of the teams that participated in the tournament includes Charity stars, charity Babies, Gentals FC, Kaneshie Kings way and West United. The rest are Anglican FC, Bishop FC and Ideal FC.
Derrick Nkrumah was awarded as the best player for the tournament after dazzling spectators with great skills and talent.
Credit: Ebenezer Kofi Amponsah